Futurum Tech News–Week of April 19, 2019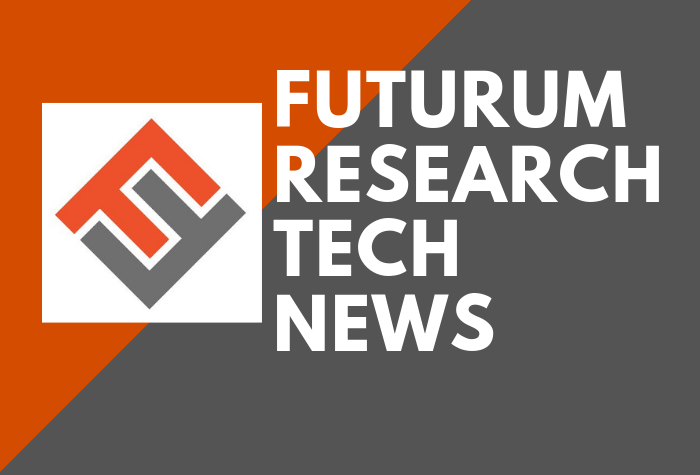 Listen to this article now
In this edition of Futurum Tech News, we cover Intel's acquisition of UK-based Omnitek, expanding its FPGA processor business, Automation Anywhere's alliance with Oracle, advancing RPA capabilities to the Oracle customer base, Microsoft's play to compete against Apple's AirPod offering, and Huawei, China Telecom, and SGCC's completion of a joint electricity slice test in a real power grid environment, and what that means for the future of 5G.
Futurum Tech News Week of 4-19-2019
Intel Strengthens FPGA Business Growth With Omnitek Acquisition
Intel's plan to build out its FPGA processor business expanded on Tuesday with the acquisition of the UK-based Omnitek, a provider of IP and customized solutions for FPGAs. The company develops FPGA solutions specifically geared to video and AI applications.
The acquisition is part of Intel's strategy to bring full solutions to the market.
All of Omnitek's business and employees will become a part of Intel's FPGA business, under the Programmable Solutions Group. This group was formed after Intel's $16.7 billion acquisition of Altera in 2015. Read more over on TechCrunch.
Analyst Take: Although Omnitek is a small organization, the importance of Field Programmable Gate Arrays (FPGAs) continues to increase exponentially, especially as the demand for specialized processors that can be programmed after manufacturing increases. Intel has the market for FPGA's marked at 8 Billion, and I believe they are poised to dominate the space.
Omnitek's deep expertise in FPGA includes designs and reference software for more than 220 FPGA cores and ~40 employees/engineers that will come as part of the deal. I believe the lack of mention of a purchase price suggests that the purchase price was immaterial to Intel and that their goal was more about immediate acquisition of talent and customers to further their endeavors into the FPGA space. ~ Daniel Newman
Microsoft to Build AirPods Competitor, Can They Beat Apple?
Microsoft wants a bite of Apple's AirPod market share. Apple took over the wireless earbud market with the 2016 introduction of AirPods. Since then, other tech companies have been trying to develop their own wireless earbuds to repeat the AirPods' popularity. Motley Fool reports that Microsoft is jumping into the wireless ear bud market.
Microsoft's wireless earbuds are currently in development, and will probably be called Surface Buds. The company's move into earbuds is an expansion of its audio hardware products. Last year the company released the Surface Headphones, wireless noise-cancelling headphones with integrated microphones.
Samsung launched its wireless earbuds last month, called Galaxy Buds. Amazon will release its own Alexa-connected earbuds later this year. It's easy to see why other tech companies want in on the wireless earbud trend. Apple grabbed a whopping 60% of the hearables market in fourth quarter 2018.
So far, Apple is the only company to have struck the right balance between size, price, sound, and reliability. Other companies, like Jabra and Bose, have offered compelling alternatives to the AirPods, but nothing that's been quite as simple to use as Apple's option.
Analyst Take: Microsoft, over the past few years has shown that it can compete in the premium electronics space. Their line of Surface Laptops has shown great promise in the high-end PC space and their first line of Surface Headphones has quietly offered legitimate competition to Bose QuietComfort series over ear headphones.
While AirPods are undoubtedly the hottest "hearable" in the market right now, I do believe that Microsoft has a shot at grabbing a portion of Apple's market share for two reasons. First, the AirPod has a unique look that not everyone cares for. Second, given that iPhone only has about 17% of the overall smartphone market, there is a large opportunity for hearables in the Android space. Microsoft (and Samsung) are both trusted electronics suppliers that will be expected to deliver a good product. ~ Daniel Newman
New Alliance of Automation Anywhere and Oracle Advances Robotic Process Automation
Automation Anywhere® and Oracle announced a technology alliance to accelerate automation and advance adoption of the company's AI-driven software bots inside the Oracle Integration Cloud.
Automation Anywhere's intelligent RPA platform will allow Oracle Integration Cloud customers to automate many complex business processes, and repetitive tasks. This automation allows businesses to increase organizational efficiencies.
Automation Anywhere unprecedented growth in the first quarter of 2019, with more than 2,800 customers and 1,600 enterprise brands using the company's intelligent RPA platform.
As one of the global leaders in Robotic Process Automation (RPA), Automation Anywhere is a Gold Level of the Oracle Partner Network. Read the press release on the Automation Anywhere website.
Analyst Take: The global market for RPA is expected to hit $1.9 billion in 2019, and almost double by 2021. Having just been a guest of Automation Anywhere at their Imagine NYC event, it's clear they are making a serious land grab in the RPA space, and with good reason. Partnering with Oracle to bring automation to Oracle's cloud customers is a no-brainer. ~ Shelly Kramer
Huawei, China Telecom, State Grid Complete 5G SA Electricity Slice Test
Last week Huawei, China Telecom, and the State Grid Corporation of China (SGCC) Nanjing Power Supply Company completed their joint electricity slice test in a real power grid environment. The alliance is claiming it's the first successful network slice test in a production network. Equally important, the test aligns with the latest 3GPP 5G SA (standalone) specifications. The test confirms 5G networks are ready to deliver a new set of the long-awaited IoT vertical industry innovations.
Details of Test
The SA electricity slice uses the millisecond-level latency advantages of 5G networks in combination with service level agreement (SLA) assurances of network slicing. The new capabilities boost bidirectional communications between power grids and end users, and provides the precise management of small power units on power grid terminals of overloaded power grids. These features minimize the social and economic fallout caused by power outages.
Huawei partnered with China Telecom Nanjing and SGCC Nanjing to use electric terminals for end-to-end field tests on the 5G SA electricity slice. After deploying 5G base stations in the Drum-Tower Square and Lishui District, China Telecom Nanjing performed indoor and outdoor local-end, mid-end, remote-end, and obstacle blocking tests. An approximately 35 ms end-to-end latency, which may fluctuate slightly from time to time, was discovered in the processes of power server processing, network instruction transmission, and load control terminal processing. Slice isolation was also fully verified. The slice was confirmed to meet mission-critical requirements for millisecond-level precise management of load processing units running on telecom networks. Read Huawei press release here.
Analyst Take: Huawei's completion of its first electricity network slice test within a production network power grid in Nanjing validates its ability to drive 5G innovation in key vertical markets. The move reminds the market that Huawei continues to play a strong hand in the domestic 5G China market. This includes demonstrating that 5G networks are production ready for SA applications as operators look to transition from the complexities of non-standalone (NSA) 5G implementations which require integrating 4G and 5G capabilities. Huawei shows it is countering mounting concerns that geopolitical trade constraints in key markets, such as the U.S., UK, Australia, and Japan, will not slow its growth engine and capacity to innovate.
Huawei reported 2018 sales revenues of CNY721.2 billion, up 19.5% year-over-year, with its enterprise business attaining CNY74.4 billion up 23.8% year-over-year. Specifically, the 5G SA electricity slice test further showcases Huawei is driving the 5G ecosystem partnerships and core networks required to implement vertical industry 5G-IoT breakthroughs such as Internet of energy (IoE) applications.
As a result, key digital transformation rivals, such as Ericsson, Nokia, and ZTE, will need to demonstrate their own IoE innovations to prevent Huawei from capturing vital mindshare in the fast-growing energy vertical. However, Huawei must show it can power new 5G electricity slice tests in geographic markets beyond China or risk having this capability becoming perceived as a China-specific capability. ~Ron Westfall
Futurum Tech Podcast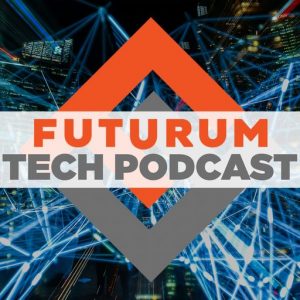 Every week we host the Futurum Tech Podcast, featuring Daniel Newman, Olivier Blanchard, and Fred McClimans, covering our thoughts on the most interesting technology news of the week. Give it a listen. It's the perfect accompaniment to a walk with the dog, a commute, or some quality time at the gym.
You can find it by searching for "Futurum Tech Podcast" on Apple Podcasts, Google Podcasts, Spotify Podcasts or your preferred podcast app. Subscribe so that you don't miss an episode, we promise, it's that good. And tell your friends.
Futurum Research provides industry research and analysis. These columns are for educational purposes only and should not be considered in any way investment advice. 
Other News of Interest From the Week:
Fast Take: IBM Reports Mixed Results—Sales Down, Margins Up
Oracle Enables Utilities to Embrace a Customer-Centric Future
Apple, Qualcomm Settle Royalty and Patent Dispute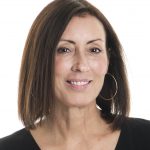 Shelly Kramer is a Principal Analyst and Founding Partner at Futurum Research. A serial entrepreneur with a technology centric focus, she has worked alongside some of the world's largest brands to embrace disruption and spur innovation, understand and address the realities of the connected customer, and help navigate the process of digital transformation. She brings 20 years' experience as a brand strategist to her work at Futurum, and has deep experience helping global companies with marketing challenges, GTM strategies, messaging development, and driving strategy and digital transformation for B2B brands across multiple verticals. Shelly's coverage areas include Collaboration/CX/SaaS, platforms, ESG, and Cybersecurity, as well as topics and trends related to the Future of Work, the transformation of the workplace and how people and technology are driving that transformation. A transplanted New Yorker, she has learned to love life in the Midwest, and has firsthand experience that some of the most innovative minds and most successful companies in the world also happen to live in "flyover country."