Futurum Tech News–Week of April 12, 2019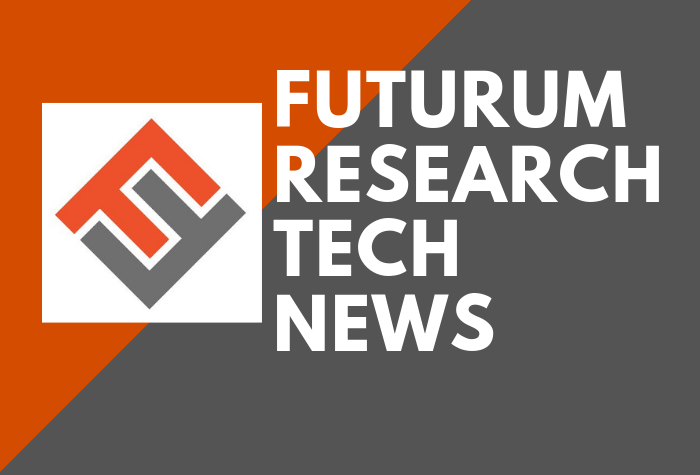 Listen to this article now
This edition of our weekly Futurum Tech News covers Samsung's earnings report, news of BMC Software's addition of Automation Anywhere's RPA to its portfolio, Google's creepy AI bot, the Huawei conundrum, and more.
Samsung Earnings Down
The slowing smartphone market and decline in price for memory products has impacted Samsung Electronics' first quarter profits. The South Korean electronics giant missed market expectations with reported revenue expectations 60 percent lower than anticipated. Operating profit for the first quarter is expected to be around 6.2 trillion Korean won ($5.5 billion), a significant decline from 2018's $15.64 trillion. The company issued a warning in a regulatory filing in March, likely resulting in the stock not taking too much of a hit on the release of this earnings report. TechRadar – Read full article here.
Analyst take: Slowing smartphone sales, combined with a reduction in price for memory chips and LCD screens that are impacting the market as a whole are impacting companies across the board. We are seeing a maturation of smartphone sales. This, in conjunction with lower component pricing for memory and LCD technology is certainly going to have an impact on Samsung's revenue and profit margins. I also believe with 5G looming, this may be a temporary dip in sales as consumers are waiting for 5G devices to ship and possibly for prices to come down from the premium devices that are being offered in the first wave. With a broad portfolio as both an OEM and Device Maker, I have confidence that Samsung will bounce back, however, this is certainly a tough quarter for the Korean Technology Giant. ~Daniel Newman
BMC Software Adds Automation Anywhere's RPA to Portfolio
BMC Software has added Automation Anywhere's Robotic Process Automation (RPA) to its portfolio of offerings. This addition augments BMG's Helix solutions' cognitive automation capabilities to include RPA as part of the service desk process. Leveraging bots across the service process, automating mundane, repetitive tasks and adding technology to the digital transformation process that works side-by-side with humans is the key premise of the Automation Anywhere offering. Intelligent automation, combining sophisticated RPA, AI, and embedded analytics technologies are growing at a rapid rate, expected to be deployed by some 85 percent of large organizations by 2022. Read full press release here.
Analyst take: As indicated, RPA adoption by organizations continues to grow, and it makes sense. Intelligent automation impacts all facets of an organization: From HR talent acquisition and on-boarding, to employee experience and job satisfaction, to customer acquisition, customer service, customer experience, and retention, to finance and IT. Demystifying the business of bots and automation and taking a look at how they can improve the human function within an organization is a critical driver of business growth and profitability. It also plays an important role increasing productivity and positively influencing the employee experience. ~Shelly Kramer 
Google's Creepy AI Bot
Google has officially released its creepy, human-sounding AI bot for the iPhone, allowing users to task Duplex to pick up the phone, place the call, and make or confirm reservations at their favorite restaurant or hotel. Cult of Mac – Read full article here.
Analyst take: The larger issue with Duplex is one of ethics and the way digital trust can be either created or destroyed. How will we collectively, as a society and a market, establish the rules for the use of AI (and other) technologies that effectively create human surrogates empowered to act on our behalf? What restrictions might we want regarding when and how this technology is used? Will we require all bots to identify themselves when calling or engaging with a real person? Should we give them a unique identifier (e.g. Isaac Asimov's iRobot character R. Daneel Olivaw – R is for Robot)? All important questions. But for now the biggest question is: Will people use it, and when they do will the call be answered by another Duplex? ~ Fred McClimans 
Cisco turns spotlight on security for channel partners as a key growth opportunity. Channel partner executive Oliver Tuszik highlighted security as the number one opportunity for the brand and its channel partners. The managed IT services market is predicted to grow at 11.5% through 2021 producing some $256 billion in sales, it's clear that customers are looking for partners to help manage and operate IT and to bring much-needed security capabilities to the equation. MarketScreener – Read full article here.
Analyst take: Security awareness needs to be a focus in all areas of an organization, from the boardroom to the most senior executives, to the CISO and IT team, along with the rank and file. As brands like Cisco continue to look for ways to grow marketshare, focusing on providing end-to-end security solutions can be not only a solid business opportunity, but present a distinct competitive advantage. ~Shelly Kramer 
MIT Gives Huawei the Boot
MIT is the latest university to cut ties with Huawei, following similar moves by Princeton University, and UC-Berkeley. The university announced the severing of ties with Chinese telecoms Huawei and ZTE as concerns of security continue to be an issue in light of accusations by the U.S. Justice Department of violating trade sanctions with Iran, stealing technology from T-Mobile, and issues with backdoors in laptops. Reuters – Read full article here.
Analyst take: Did they? Didn't they? Speaking as someone who has been invited as a KOL to Huawei events over the course of the past couple of years, my answer is simple: I just don't know. But what I do know is that aligning yourself with the brand, at this point in time, is a risk that not everyone, including researchers and leadership at higher learning institutions, is willing to take. Sometimes the best business strategy is to be as risk averse as possible, and that's what's happening here. I'm not sure who can find fault on this front. ~Shelly Kramer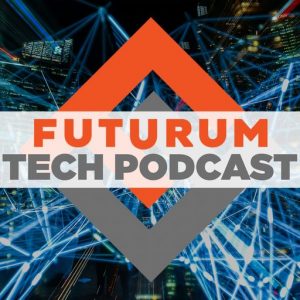 Every week we host the Futurum Tech Podcast, featuring Daniel Newman, Olivier Blanchard, and Fred McClimans, covering our thoughts on the most interesting technology news of the week. Give it a listen. It's the perfect accompaniment to a walk with the dog, a commute, or some quality time at the gym.
You can find it by searching for "Futurum Tech Podcast" on Apple Podcasts, Google Podcasts, Spotify Podcasts or your preferred podcast app. Subscribe so that you don't miss an episode, we promise, it's that good. And tell your friends.
Futurum Research provides industry research and analysis. These columns are for educational purposes only and should not be considered in any way investment advice.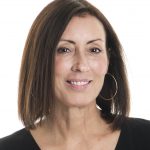 Shelly Kramer is a Principal Analyst and Founding Partner at Futurum Research. A serial entrepreneur with a technology centric focus, she has worked alongside some of the world's largest brands to embrace disruption and spur innovation, understand and address the realities of the connected customer, and help navigate the process of digital transformation. She brings 20 years' experience as a brand strategist to her work at Futurum, and has deep experience helping global companies with marketing challenges, GTM strategies, messaging development, and driving strategy and digital transformation for B2B brands across multiple verticals. Shelly's coverage areas include Collaboration/CX/SaaS, platforms, ESG, and Cybersecurity, as well as topics and trends related to the Future of Work, the transformation of the workplace and how people and technology are driving that transformation. A transplanted New Yorker, she has learned to love life in the Midwest, and has firsthand experience that some of the most innovative minds and most successful companies in the world also happen to live in "flyover country."