Futurum Research Monthly Tech Digest: August 2017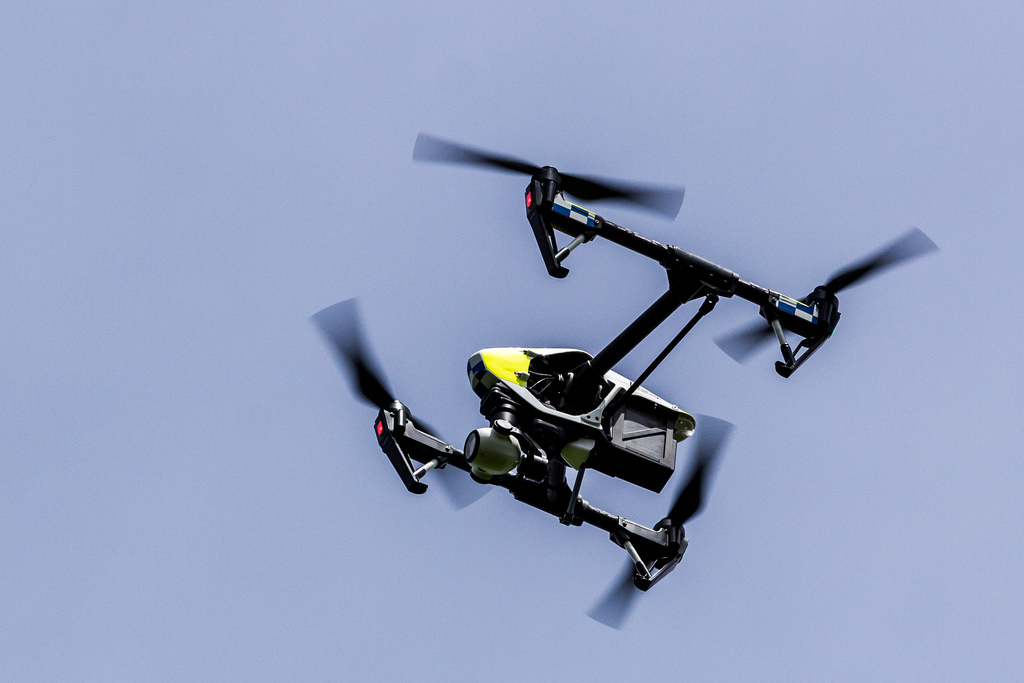 Listen to this article now
A lot has happened in the last four weeks including Amazon looking to disrupt loyalty programs and retail through its $13.7 billion Whole Foods acquisition and Qualcomm's acquisition of Scyfer to strengthen its efforts to deploy artificial intelligence technology on a device level. Those are just some of the stories we're paying attention to at Futurum Research.
Maybe there will be a day (soon) when Whole Foods is no longer referred to as "Whole Paycheck."  Amazon has been on a roll in recent months aiming to continue to disrupt retail in a big way. Last week, the FTC gave the okay to Amazon's $13.7 billion Whole Foods acquisition after a review to determine whether it substantially eliminated competition as detailed under Section 7 of the Clayton Act.
What does the acquisition mean for consumers? Amazon came out of the gate with a bang, immediately lowering prices (and capturing headlines) on a number of Whole Foods' best-selling items.
While Amazon is clearly interested in increasing its customer base and getting Prime members shopping at Whole Foods, this acquisition is about a whole lot more than that. It's exactly in line with Amazon's strategy, which is really clear: To be the most dominant, most customer-centric company of all time—and to take a piece of everything that is sold. Amazon wants to be the place where customers find and discover everything and anything they want to buy—and not just buy online. On that front, I'd say Bezos is doing a fine job.
Just like its strategy with AWS, Amazon's acquisition of Whole Foods is all about Amazon itself acquiring a first-and-best customer and that's what will allow it to succeed (finally) in the grocery business. It's also all about the real estate—which adds real value to what it is that Amazon does, and wants to do. Why is this important? Grocery is the single largest retail category and Amazon's sights have long been set there (as have Walmart, and Target, btw). I love Ben Thompson's (Stratechery) analysis of this and if you're interested in a deeper dive, his is one you'll appreciate.
Today, Amazon is reducing prices at Whole Foods stores. Tomorrow, Whole Foods might well be part of the "engine" that supplies restaurants, schools, home grocery/food delivery, etc. When you think of it in that way, it becomes clear that Amazon is a threat to far more than just other grocery retailers.
For more details, check out Amazon Primes Whole Foods for More Visitors by Bloomberg.

Qualcomm and AI tech. Here at Futurum Research, we've been talking a lot about Qualcomm and its dispute with Apple. Also of interest is Qualcomm's recent acquisition of Scyfer, a Netherlands-based machine learning start up. Although Qualcomm has been working on AI for a decade, going forward the company's efforts will be concentrated on deploying artificial intelligence technology on a device level for cars and smartphones. The move to focus on device solutions is aimed to help enhance reliability, cut down latency and improve user privacy.
According to Matt Grob, Executive Vice President for Technology at Qualcomm, "We started fundamental research a decade ago, and our current products now support many artificial intelligence use cases from computer vision and natural language processing to malware detection on a variety of devices—such as smartphones and cars—and we are researching broader topics, such as artificial intelligence for wireless connectivity, power management and photography." Smart move.
For more on that, check out Qualcomm Bolsters Position in Artificial Intelligence Research, Outlines its Vision for the Future.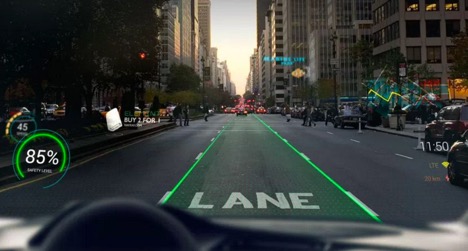 The future of AR is not glasses. In the next seven years, true augmented reality or AR will likely not be considered a mainstream technology anywhere. At least not yet. There is, however, one exception: The automotive industry and there are a number of reasons why this is likely.
For AR to be widely adopted by the mass market, there needs to be a capable app and content ecosystem as well as hero device(s) able to work with it. If smartphones, tablets, and other devices aren't ready to handle true AR, it stands to reason that non-wearable gadgets will emerge.
What gadget has the most potential to deeply integrate virtual objects in its surroundings? The answer is cars and other motor vehicles. Cars already have enough transparent surface to become a hardware platform for the true AR to reside in the windshield (mine does, and it's awesome), and the rise of driverless cars will continue to create demand on this front. A very exciting future to be sure.
For a deeper dive, check out this article from Venture Beat, AR will drive the evolution of automated cars.
Drones: Friend or foe? Without a doubt, drones are destined to have a big impact on the business sector. There are already a multitude of applications being impacted by the use of drones, including defense, real estate, construction, disaster management and, in the near future, shipment and delivery.
Amazon has made it easy for consumers to buy almost anything under the sun without the hassle of having to leave home. The next logical step for Amazon is to speed package delivery even more with the use of drones. Recently approved patents take that even further, and it's all about the data that can be gathered when that package is delivered. The new patents are for technology that will scan your house to see what else the company can sell you. Clever or creepy? Maybe a little bit of both. Amazon is not fooling around. It wants a part of every single transaction. Period.
Want more on this? Business Insider: Amazon is thinking about using its delivery drones to scan your house and sell you more stuff.
The news of the patent comes as a reminder that in exchange for convenience, less privacy is always the price we pay.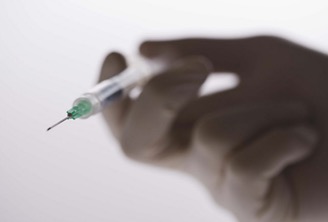 Researchers have created a white worm from the Mirai source code to defend IoT with weak security. Thanks to technology, we are now able to maintain the temperature in our homes, control printers, have our smart refrigerators tell us what we need without opening the door, and control our DVRs all through smartphone apps. While that's generally a good thing, the bad news is the proliferation of botnets. A botnet is a network of devices combined with malware that allows cybercriminals to remotely command the botnets without the owner's consent and knowledge.
Botnets are frequently used to steal financial information or carry out click fraud campaigns. One of the most common uses of botnets is for DDOS attacks where bots are commanded to flood a website with large number of simultaneous requests that overloads the servers and eventually shuts down the targeted site. An example is the Mirai botnet which caused an Internet blackout last October. What makes the botnets even more powerful is the Internet of things (IoT).
Researchers are exploring possible solutions and one of particular interest is called AntibIoTic. This solution purports to capitalize on the insecure nature of IoT devices and inject a vaccine of sorts (aka the "AntibIoTic) into these systems, which will then supposedly enhance and protect security defenses. There's so much more on this that's worth exploring, and downsides as well as upsides. If this is of interest, check out this from NetworkWorld: This Mirai malware vaccine could protect insecure IoT devices.
Photo Credit: Holland375 Flickr via Compfight cc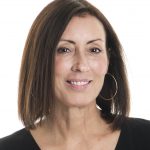 Shelly Kramer is a Principal Analyst and Founding Partner at Futurum Research. A serial entrepreneur with a technology centric focus, she has worked alongside some of the world's largest brands to embrace disruption and spur innovation, understand and address the realities of the connected customer, and help navigate the process of digital transformation. She brings 20 years' experience as a brand strategist to her work at Futurum, and has deep experience helping global companies with marketing challenges, GTM strategies, messaging development, and driving strategy and digital transformation for B2B brands across multiple verticals. Shelly's coverage areas include Collaboration/CX/SaaS, platforms, ESG, and Cybersecurity, as well as topics and trends related to the Future of Work, the transformation of the workplace and how people and technology are driving that transformation. A transplanted New Yorker, she has learned to love life in the Midwest, and has firsthand experience that some of the most innovative minds and most successful companies in the world also happen to live in "flyover country."