Futurum Brief: Who Are the Digital Transformers?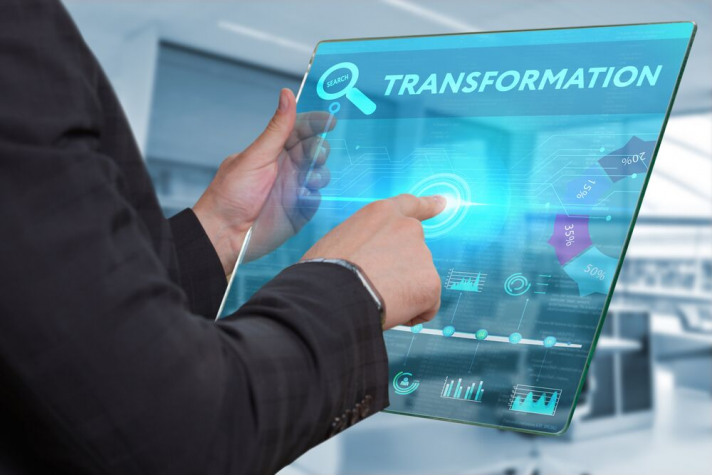 Listen to this article now
It's difficult to find an industry that isn't experiencing the impact and disruption of technology. In response, progressive businesses and organizations are embracing change and digitally transforming their technology, operations and processes. But what is the real state of digital transformation today? How many companies are successfully executing on their digital strategy initiatives? How many companies are struggling to adapt but still managing to tread water? And how many are falling to adapt quickly enough (or at all), and falling dangerously behind? Welcome to the Futurum Brief, where we take a look at who the digital transformers are around the globe.
This week, we released our 2018 Digital Transformation Index. This report digs into the current state of digital transformation initiatives among small, medium, and enterprise-class businesses in North America and Western Europe and shines a light on key insights that business leaders and decision-makers can put to good use in their own organizations.
The report, which benchmarks digital technology adoption across organizations of all sizes, is the result of a months-long study of just over a thousand business organizations across North America and Western Europe. A sample of our key findings include:
Many organizations can't keep up with change. While 2 out of 3 companies are adapting well to technology disruption, 1 out of 3 is currently incapable of keeping pace with change and may fall by the wayside.
Partnerships are key to success. The most often-cited factor in helping organizations effectively achieve success in Digital Transformation initiatives was great technology partners. Yet fewer than 30% of organizations' technology vendors are currently active partners in such initiatives.
Leadership in digital is far from common. Only 1 in 5 companies possess the necessary skills, agility, and corporate mindset to be termed a "digital leader" in today's market.
Technology can actually add jobs. Over a third of all respondents have actually seen net new jobs created as a result of digital technology and transformation initiatives.
Digital Transformation requires overcoming barriers. The biggest obstacles keeping organizations from executing on their Digital Transformation initiatives are inadequate budgets, company culture, and resistance from managers.
Emerging technologies are still low priority. Technologies rated the highest priority for transformation initiatives include Big Data/Computing, Cloud, and Mobility while 3D Printing, VR/AR, and AI/Bots top the list as technology categories companies consider themselves the least prepared to address.
You can download a copy of the complete report and our analysis here: 2018 Digital Transformation Index.
In Case You Missed It…
AT&T and Verizon Heat up 5G Discussion: You know how the commercialization of 5G is slated to start in H1 of 2019, right? Well, Verizon and AT&T look like they're trying to be the first to get to the line by making it an H2 2018 goal instead. Verizon's CFO, Matthew Ellis, confirmed last week that the carrier is "full steam ahead" and on track to start 5G deployments in the Q3/4 of 2018. Meanwhile, AT&T's CFO, John Stephens, appeared to toss a bit of shade at rival Verizon stating that its "extensive (backhaul) fiber network" might give them a competitive edge in high-speed Internet services and serve as a better alternative to emerging fixed wireless Internet services via 5G.
Bottom Line: What we are really seeing is a push for 5G-like implementations as a steppingstone to 5G, not true 5G itself. In the near term (2018) expect "Gigabit LTE" to emerge in the US and 4G+/4.5G overseas. It's a vital transition framework that helps bridge 4G and 5G. We're also seeing in AT&T's comments that while the use case for 5G maybe clear, the actual business case (can we make more money with 5G than through existing fiber implementations) is far from settled and will vary provider by provider. Realistically, we won't see real 5G coverage anywhere until 2019 and later. For additional insight, check out our piece on Why Gigabit LTE Matters.
Equifax Clarifies the Depth of its 2017 "Incident": Per a filing with the SEC (and a statement for the record sent to Congressional committees seeing information), Equifax (NYSE: EFX) has clarified some of the details surrounding the 2017 breach of its online dispute portal. The new data and breakdown on the 146.6m U.S. consumers is far from comforting: 146.6m names; 146.6m dates of birth; 145.5m Social Security numbers; 99m personal addresses; 27.3m genders; 20.3m phone numbers; 17.6m driver's licenses; 1.8m email addresses; 209k credit card numbers with expiration dates; 97.5k Tax ID numbers; and 27k driver's license states.
Bottom Line: The depth of this breach is staggering, as is the amount of accumulated data that has been stolen through other attacks over the past decade. The only entity to benefit from this attack, other than the threat actors that pulled this off, is possibly Mandiant (owned by FireEye NASDAQ: FEYE) who has been retained by Equifax to investigate the breach. For everyone else, this has been a loss across the board. While Equifax (and others) have focused on compensation and technology to address this mess, we believe the larger systemic issues are being unaddressed by the industry at large. While technology clearly failed to protect consumer data, so too did corporate behavior and processes that continue to put data at risk. Until companies and organizations collecting personal data can guarantee data security and consumer protection, the smart move is to avoid data collection and processes that expose data to risk. For many organizations this may mean reducing current services and offerings, but at this point there seems to be no reasonable alternative.
In Case You Missed Us…
SAP Ariba Live in Amsterdam: Daniel Newman delivered the keynote for the Executive Roundtable at Ariba Live. His talk focused on his most recent book "Futureproof", co-authored with Futurum's Olivier Blanchard.
AI and the Future of Work: Fred McClimans led a chat sponsored by IDG on the role of AI in the future of work. Key topics included the risks of AI in the workplace, the issues of AI augmenting and/or replacing specific (human) roles, and the ethics of introducing AI "behind the scenes" for both employees and customers.
MarketWatch – Microsoft Gains in the Cloud: Daniel Newman's column for MarketWatch on how Microsoft, not Amazon, is the hot cloud company to watch.
"Shifting Gears" CMFF Conference Amsterdam: Olivier Blanchard delivered the opening keynote at the "Shifting Gears" CMFF conference in Amsterdam on April 12. The focus of the keynote was Digital Transformation and The Future of Work.
DDB Europe's Social, Content, and Community Summit: Olivier Blanchard presented findings from Futurum's 2018 Digital Transformation Index at the summit, which was attended by the core digital and business technology stakeholders from the group's EMEA region.
Manager Attitude Magazine (French): An interview with Olivier Blanchard was featured in Manager Attitude Magazine, discussing the future of social selling, AI as a transformation challenge within enterprises, and the limits of social media and personal data.
Recent Research
Upcoming Event
5G World Congress, London (H2 2018)
Cisco C-Scape Analyst Event (June)
Qualcomm QTL and IoT Day (July)
Upcoming Research
Is there a role for consumption-based IT Services? We're getting set to release a new primary research report on the value proposition of consumption-based on-premises IT services. Based on a survey of 500 IT professionals, this report provides in-depth look at the current state of IT services, from budgets to barriers and adoption to value creation. Arriving May 2018.
Accelerating Digital Transformation: We're putting the final touches on our latest set of research papers on how businesses can accelerate digital transformation. In this series we'll be looking at the Automotive, Banking, Oil and Gas, Telecommunications, Life Sciences, Public Sector, Insurance, and Wholesale Distribution industries. Arriving May/June 2018.
Perceptions In Mobile: We are in the early stages of commissioning research on the mobile market and changing perception of the innovators and implementers developing handsets and the technologies that power them. Arriving H2 2018.
Global OEM Study: We will be completing in depth research on the OEM in the technology space. Arriving H2 2018.
The Impact of Automation: We are working closely with one of the world's largest providers of Automation technology to better understand the current interest, investment and business impacts of Automation. This study will explore the challenges of automation, the opportunities and the risks of not making automation investments. Arriving H2 2018
Interested in our research, briefing our team, or having us at your industry event?
Contact our client relations team at info@futurumresearch.com.
If you're a member of the press and would like to speak with one of our analysts, please contact us at media@futurumresearch.com.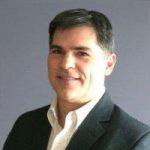 Fred is an experienced analyst and advisor, with over 30 years of experience in the digital and technology markets. Fred launched the equity research team at Samadhi Partners and provides marketing strategy through the Wasabi Rabbit digital agency. He previously served as an EVP and Research Vice President at HfS Research, launching its Digital Trust practice and coverage of emerging "trust-enabling" technologies. Read Full Bio.