5 User Experience Trends Driving Healthcare Digital Transformation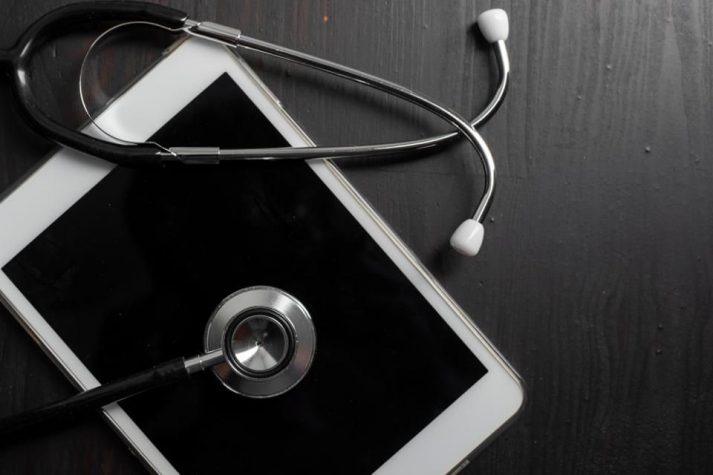 Listen to this article now
It's no secret healthcare has improved with technology. I can schedule an appointment with my doctor, view my medical record, and fill a prescription all from an app on my phone. Robotics has changed the way surgery is completed. Human organs are being printed using 3D printers. However, with all these amazing steps towards healthcare of the future, we are missing one important factor: digital user experience.
A complete overhaul of healthcare's digital user experience to bring forth high-quality and innovative care is a huge undertaking. But the physicians and facilities that prioritize patient experience will see an increase in satisfaction when the digital user experience improves. According to HBR, 97 percent of patients surveyed were satisfied with their first telehealth experience. And 74 percent of patients felt that the interaction improved their relationship with their provider.
According to a recent study completed by SAP Center for Business Insight, 400 global C-level executives agreed that digital transformation is critical to survival and healthcare organizations are in the early stages of this journey.
High-quality care is just a glimpse of what healthcare could offer if the digital user experience was a priority for the entire industry. Let's investigate it even further.
Improving Digital User Experience Starts at the Top
As soon as leadership and management make the digital user experience a priority, it will improve. Leaders should put emphasis on strategy by aligning their IT departments with business and operations. IT should be given the tools necessary for constant improvement to move the other departments forward.
It is important to give patients what they want and what they will expect as technology continues to improve. If patients want the convenience of telehealth and an improved experience and leadership takes responsibility to strategize that to existence, facilities will see patient experience scores like they have never seen before.
A New Knowledge Base
Imagine if you could tap into the knowledge that is spread all over the world. How would this affect the care you are able to offer your patients? For example, a patient comes in with symptoms that would benefit from a world-renowned physician that is in another part of the world. Telehealth and technology can make that happen, increasing the livelihood of your patient. How cool would that be to not be limited by geographic borders!
By placing priority on the user experience, this type of technology will change the care base that is available for all patients, not just patients that can afford it. This collaboration can also open new doors for smaller facilities to get the care their patients need and fast. It will increase workforce productivity and decrease costs for the industry.
Will Result in the Omni-Experience
According to IDC, omni-experience includes "blending digital and physical interactive experiences to create the omnipresent and multidimensional ecosystem of an advanced hospital that decreases costs and improves response times." Smaller facilities can offer the same user-experience as an advanced facility, which improves their competitive advantage and their share of the market. For patients, an omnipresent facility that offers multidimensional care is a facility worth placing trust in. That trust, combined with excellent service will take the user experience to new heights not otherwise achievable.
Improved Operating Systems
If the user-experience is to be prioritized, the operating systems that facilities use will need to be prioritized as well. We cannot deliver an omnipresent and multidimensional experience without a system overhaul. To see the user experience we dream about tomorrow, we must make necessary changes today.
Facilities will need to use IoT applications, devices, artificial intelligence, robots and other connected systems. Priority will need to be placed on using systems to increase revenue while managing risk and controlling the costs associated with these changes. The result? An operating system that moves mountains for both the healthcare industry and the patient.
Data at Work
The customer experience will bring about new ways to use your data to transform your strategy and facility. Yes, data you already have can be used to further the cause such as customers, services, products, transactions and more. Big data and analytics will usher forth the age of automation and artificial intelligence where machine learning will take your own data to new heights.
The importance of the digital transformation and the digital user experience can be summed up by IDC:
"The emerging consumerist market character points toward the need for new service delivery models and product offerings, powered by digital capabilities," IDC said. "Furthermore, future challenges such as rising levels of obesity, patients living with one or more chronic conditions, an aging population, and a widely unchecked healthcare spend are emphasizing the need for U.S. healthcare organizations to think digital and get digital done."
The five steps towards the digital user experience should be top priority to achieve the healthcare your patients dream about. From expanding your care footprint, offering telehealth services to patients, using data to learn and delivering the omni-experience, your facility will be offering the best of the best in patient experience.
Additional Resources on this Topic:
AI Continues to Revolutionize Healthcare [and it's only just begun]
This article was originally published on Forbes.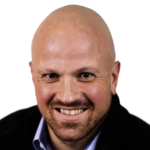 Daniel Newman is the Principal Analyst of Futurum Research and the CEO of Broadsuite Media Group. Living his life at the intersection of people and technology, Daniel works with the world's largest technology brands exploring Digital Transformation and how it is influencing the enterprise. Read Full Bio