First look at Cisco's Spark Board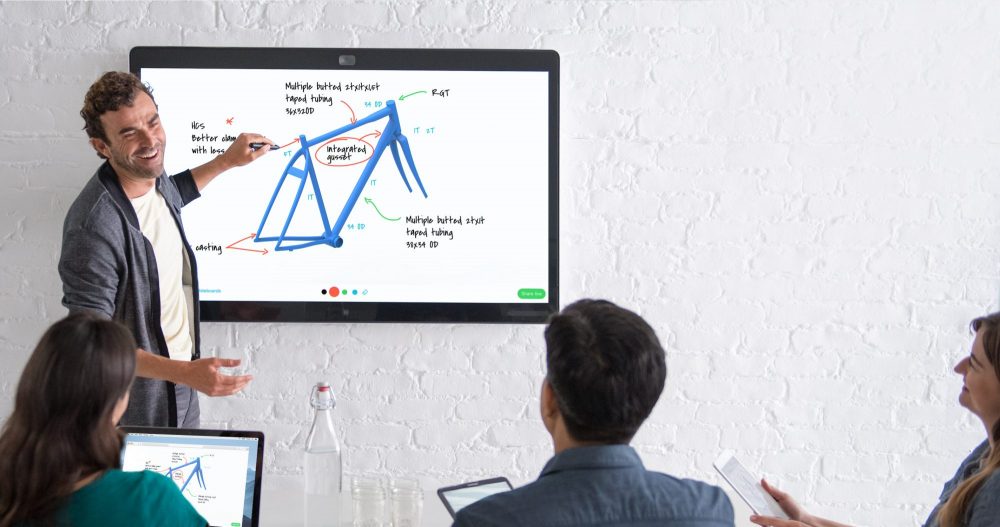 Listen to this article now
I don't hate meetings but you probably do, and I think I know why.
I have a confession to make: I have never really hated meetings. Not really. Put the right people in a room together with a series of problems to solve, or project milestones to discuss, or data to analyze, and time kind of flies.
I may be an outlier, but in my world, meetings can be pretty rewarding. More often than not, they result in really cool ideas, useful solutions, actionable insights, and so on. Part of the reason for this is that I've never been much of a meeting hound. I choose my meetings wisely. I can't spend all day or even half my day in meetings, so I only want to be part of meetings that matter. Just being in the room to look or feel important isn't something I have time for. This alone has probably kept me from wasting thousands of hours in useless or otherwise unpleasant meetings.
I've also tried to stick to some fairly useful best practices over the years: No need to be in a meeting for sixty minutes when twenty minutes will do, or even ten. I try to keep meetings to no more than five or six people at a time, tops. More than that, and it's a presentation, not a meeting. I don't invite people who aren't going to bring value to the meeting. To the extent that I have control over the roster, I try to keep trolls, grenade throwers, and professional critics out too. Meetings can be agile and free-flowing, but they should be focused. Time is too precious to waste, and a lot of time can be wasted in meetings if you aren't careful.
Another reason why I've had pleasant experiences with most of my meetings over the years is that I rarely bothered with the technology lying around in the conference rooms I used. Most of it was a pain to operate. Making video calls was a drag: Bad sound, limited fields of view, limited ability to share files, technical problems, people being booted and having trouble getting back on, no effective whiteboarding capability… even meeting notes required someone to transcribe or sum up what had been discussed. You ended up spending half the meeting wrestling with a dozen pain technical points instead of focusing on the meeting itself. So for the sake of expediency, most of my meetings were pretty low-tech: A projector and screen for whatever slides or video needed to be shown, an actual whiteboard for ideation and prototyping, and Post-Its for brainstorming. (Duct tape and a toy box too, when I met with design engineers.) If the meeting involved offsite participants, it was either a conference call, or a Skype call, or even a WebEx. Nice enough experience, but sharing files and actually collaborating virtually (and in real time) was a drag. There were always wrinkles, hurdles, filters that had to be overcome or endured.
In short, I have probably worked with every conference room technology solution out there, and though every single one solved a few problems for me (some even did that really well), none solved all of the problems I needed solved. For my entire career, meetings, whenever they involved technology, were exercises in compromise. Those days may now finally be over.
I. Enter Cisco Spark
For the past few weeks, the team here at Futurum has been testing Cisco's new cloud-based collaboration platform: Spark. My reflex at first was to compare it to Slack. All I saw was a light, intuitive, device-agnostic (or endpoint-agnostic) agile collaboration platform: Invite collaborators, create dedicated rooms for specific teams and projects, smooth chat and file sharing, push notifications… the works. The more I used it though, the more I started to get the sense that there was more to it than just that surface layer. Spark also had a neat (and somewhat subdued) video call feature, embedded in every room, that allowed users to essentially launch a video call at will without having to get out of Spark, and without having to send invitations, and so on. Essentially, Spark wasn't just about moving collaboration away from email. It was also an app that allows teams to collaborate seamlessly 24/7 and put meetings at the center of collaboration but in a way that fit really well into natural workflows.
I need to write a separate post about Spark, so expect a more in-depth review very soon. For the purposes of today's topic though, all you really need to know is that the Spark collaboration platform, which is at the heart of Cisco's ambitious mission to make collaboration and meetings actually work the way they should, is an ecosystem that is super friendly to hardware and the IoT.
II. Enter Spark Board 
Everything up to this point was background. We're here to talk about Spark Board, so let's.
The short version is that Spark Board is Cisco's answer to outdated and ineffective conference room hardware. All of those clunky projectors, phones, microphones, cameras, smart boards, white boards, drawing pads on tripods, bundles of wiring… they're all gone. Say goodbye. During the Spark Board launch, Cisco's Rowan Trollope (SVP and GM, IoT and Applications Division) brought out a wheelbarrow filled with hardware (presumably looted, though not allegedly) from typical corporate conference rooms around the country and perhaps the world: Monitors, remote controls, projectors, circuit boards, cables, desk microphones – the lot.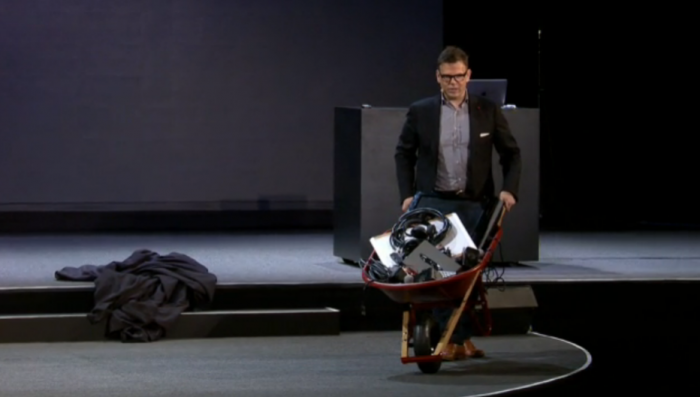 Spark Board replaces all of that with an all-in one system that essentially looks like a giant flat screen. That's it. One device to handle everything. Without getting too technical, the basic specs are super simple:
A 4K ultra high definition touch screen (70″ and 55″ options).
A 4K 50fps camera with an 86 degree field of view.
A built-in 12-element microphone array.
We'll get into the rest in a second. First, I need to point out something about the mic capabilities. One of the most annoying thing about old video conferencing hardware was that depending on where the microphones were in the room, the sound was often pretty awful. The slightest background sound (like a creaking seat or someone sniffing) could force someone to have to repeat what they had just said. Spark Board's built-in mic array solves that problem. I haven't tested this, so I can't confirm it yet, but Cisco assures us that in addition to the array itself, the system uses machine learning to identify who in the meeting is currently speaking, "zooms in" (so to speak) on their voice, and mutes all other background noise. I like that a lot.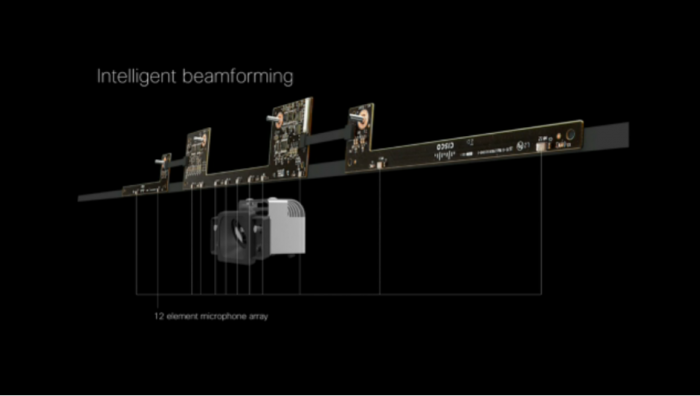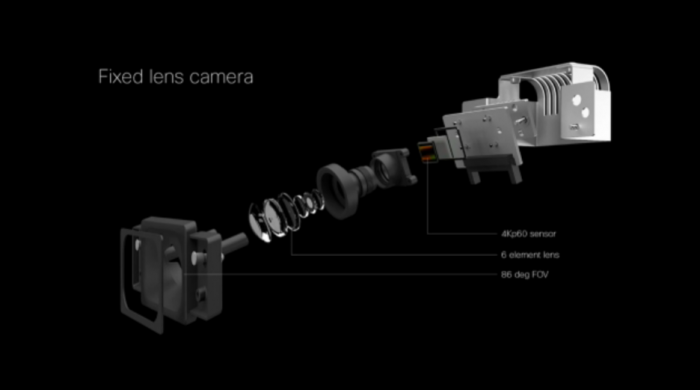 Rowan also made a point to go over the fact that Spark Board only requires one cable: Power. That's it. The system does come with a few other outlets and plug-ins, like most monitors and digital whiteboards, but Spark Board can easily be used without plugging any cables into it. It is quite literally plug-and-play. (Rowan hates wires and so do I, so kudos to that. We're 100% aligned on this.)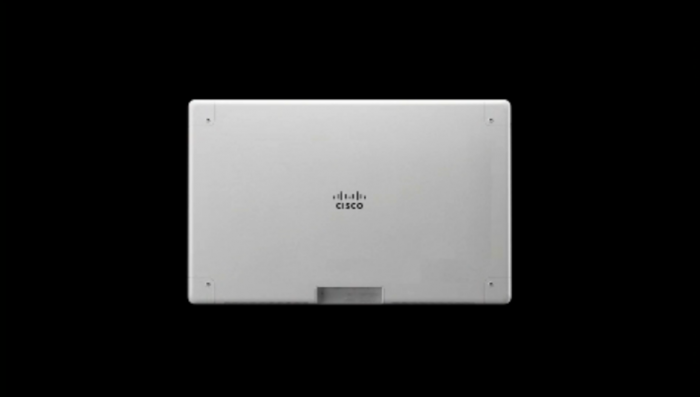 Speaking of plug-and-play, any device can control Spark Board: Laptops, tablets, phones… the system is device-agnostic. No remote control. Users will have to download the Spark app for their devices in order to do this, but since Spark Board is an extension of the underlying Spark collaboration ecosystem, it fits. One of the cooler aspects of this, and one which illustrates the degree to which Cisco worked to iron out every possible pain point relative to technology and meetings, is that the Spark app automatically pairs with Spark Board. Super simple. Enter a room with Spark Board, and you're ready to go. If I geek out over little user experience details like this, it's because they make the difference between good products and great products.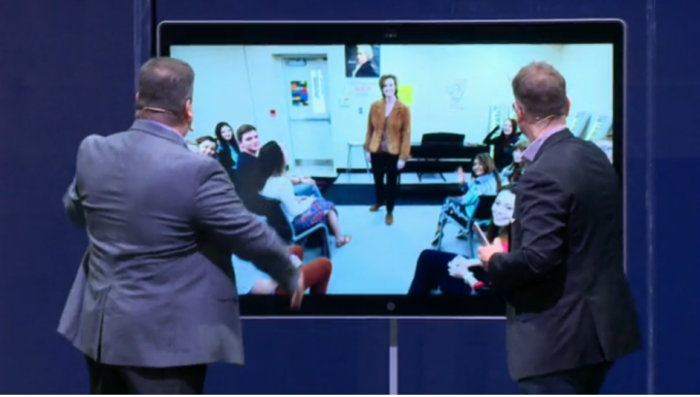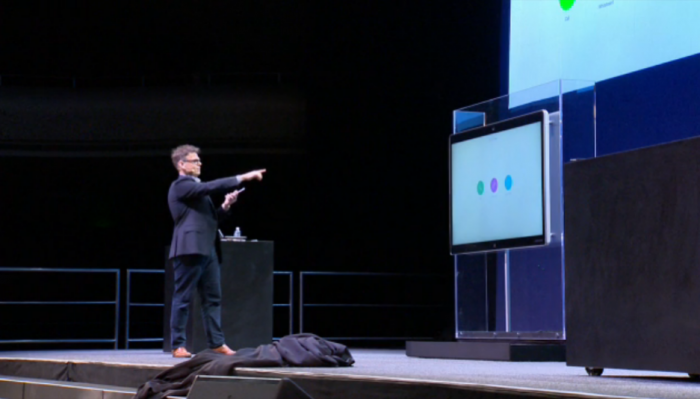 By the way, it is worth noting that what I just explained plays perfectly with workspaces with BYOD (Bring Your Own Device) policies. No need to equip your workforce with additional or specially licensed devices. Cisco even partnered with Apple to add a little extra integration between Spark Board and both iPhones and iPads. For instance, instead of launching a meeting from the Spark app, iPhone users can simply go into their contacts, make a call, and push it to Spark Board with a tap and a swipe. (Dramatically pointing at Spark Board as it catches the call adds extra flourish.)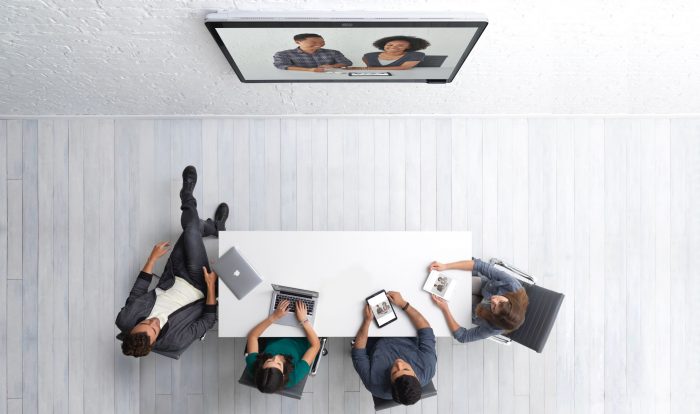 In terms of capabilities, Spark Board lets you make high-def video calls with its 4K camera and screen at the tap of the screen… or any screen paired with it. This means that you can initiate a call by interfacing directly with Spark Board, or do so from whatever device you happen to be holding in your hand from across the room. Screen-sharing is extremely easy and intuitive, so sharing a slide deck, a spreadsheet, a 3D rendition of a product, a video, or a doodle is as simple as tapping your screen.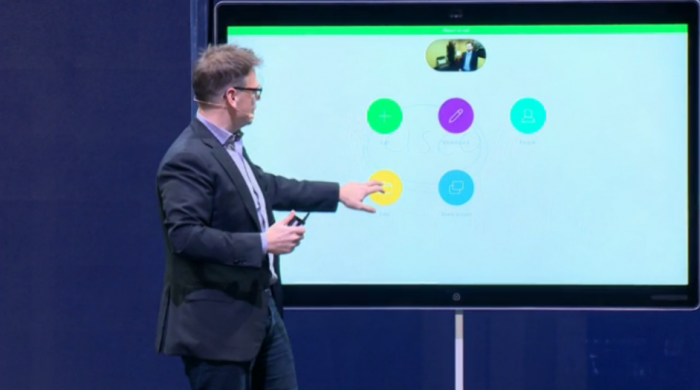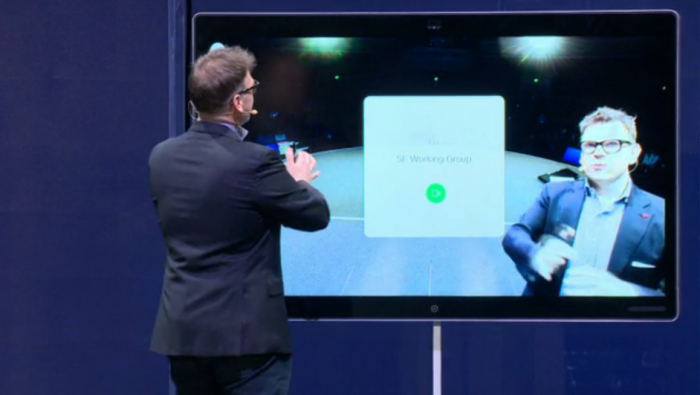 Spark Board is also a fully functional smart whiteboard, so users can easily draw, sketch or write their notes on it by using their fingertips or a special pen. (Quick detail about the pen: Although it is made of high grade aluminum and designed in Sweden, it was designed to feel like a dry-erase marker. Nice touch.) Sketches, like chats in Spark, are auto-saved for meeting attendees, which is also pretty genius. (Simple, I get that, but still very handy.)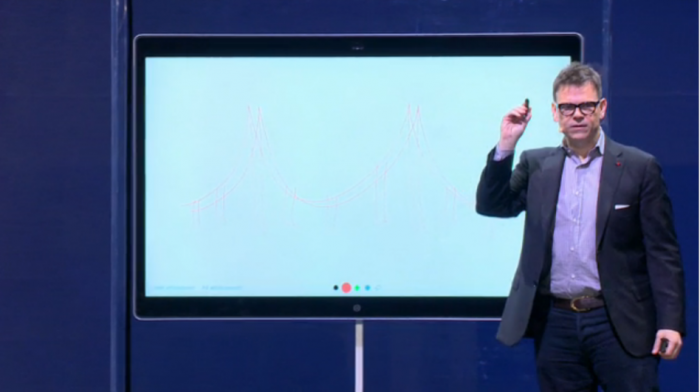 In terms of security, Spark offers end-to-end encryption, and Spark Board is no different. The encryption key is stored there. In other words, every communication is encrypted on the client before it ever gets to the cloud. Given how much confidential information will likely pass through Spark and Spark Board, getting the security piece right is at least as important as the seamless UI, and it looks like Cisco dotted its t's there as well.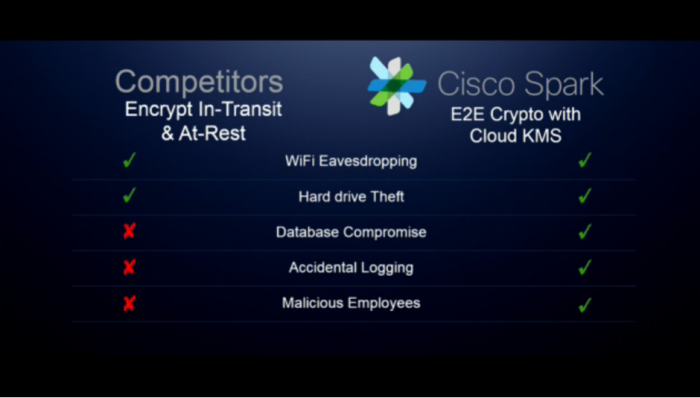 Lastly, let's go over pricing. Professional video conferencing systems and smart boards have traditionally been pretty expensive, not just in terms of the equipment itself, but also in regards to setting up the on-premise infrastructure. Over the past few years, we saw them expand outward from enterprise-class conference rooms to the mid-market space, but this product could conceivably price itself right into the small business space as well. (The democratization of tech is a great equalizer, as we often like to point out.) Cisco smartly addressed this in two ways: One, Spark Board requires no on-premise infrastructure. The infrastructure is the Spark Cloud. Like I said earlier, this product is plug-and-play: Find a power outlet and you're ready to go. It requires minimal (if any) involvement from IT. Two, the hardware, given everything it can do, is remarkably affordable: $4,990 for the 55″ version, and $9,990 for the 70″ version. I expect that while the 70″ is perfect for corporate conference rooms and classrooms, the 55″ will fit nicely on a desk or a smaller meeting room.
The service fee sits at a comfortable $199 a month, which shouldn't break the bank for any business that has a legitimate use for Spark Board.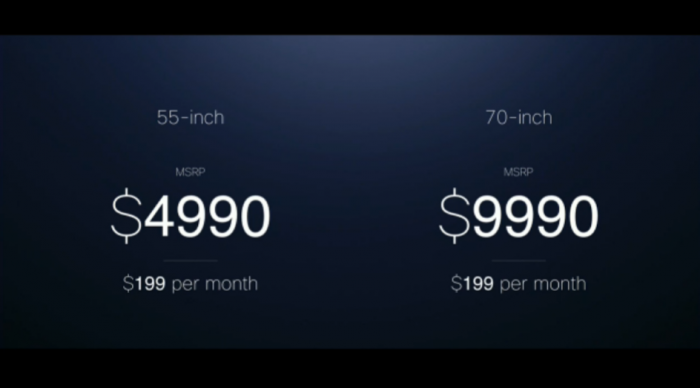 So there you have it. It was a quick tour, but I think we've covered the most important features and details.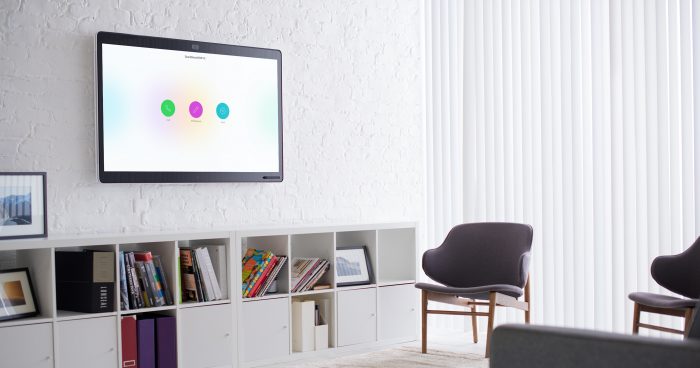 A suivre…
So there you have it. My overall impression so far is obviously very positive. I haven't had a chance to play with one yet, so I want to be cautious about sounding too enthusiastic, BUT from what I have seen so far, Cisco appears to have a winner on their hands. (Actually, two winners. The Spark collaboration platform is also super solid.) To be continued, obviously. I will be reviewing the Spark collaboration platform separately, and as soon as I can get my hands on a Spark Board, I will be updating this post with an in-depth review.
A little bird also tells me that I have to schedule some time to take a look at the entire category (new collaboration tools – hardware and software), so be on the lookout for more from me on that as well very soon.
That's it for now. For more info on Spark and Spark Board, click here and here.
And don't forget to follow us on Twitter. We share a lot of timely insights there too.
Cheers,
Olivier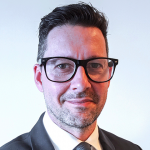 Olivier Blanchard has extensive experience managing product innovation, technology adoption, digital integration, and change management for industry leaders in the B2B, B2C, B2G sectors, and the IT channel. His passion is helping decision-makers and their organizations understand the many risks and opportunities of technology-driven disruption, and leverage innovation to build stronger, better, more competitive companies.  Read Full Bio.