Enterprise Giants Continue Their Focus on MarTech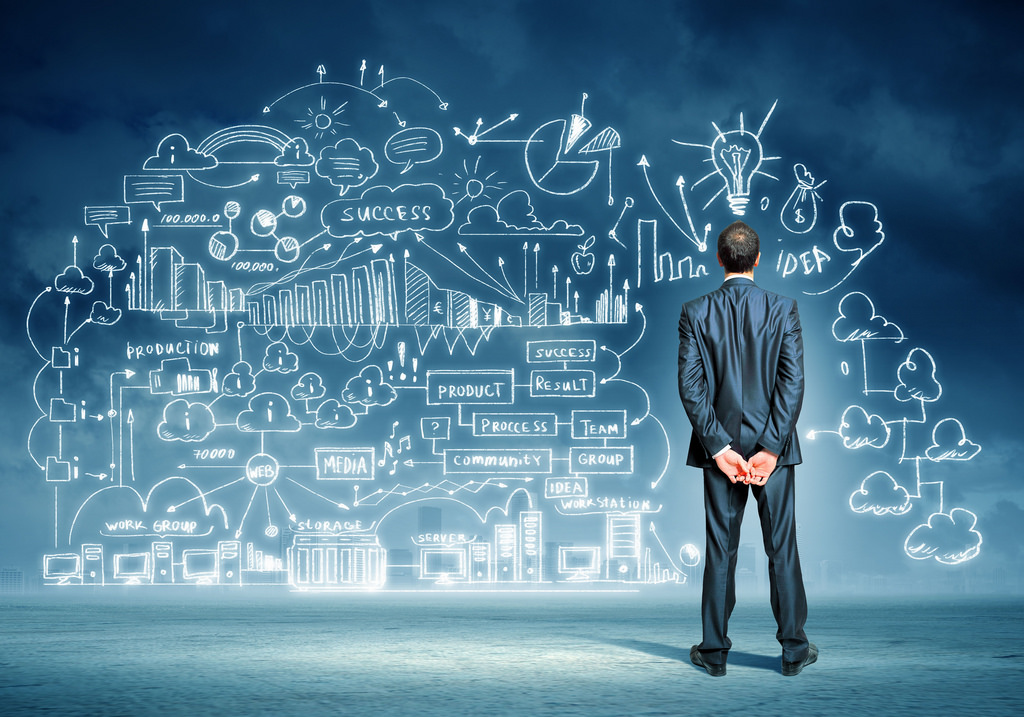 Listen to this article now
In the ongoing focus to evolve and capture a share of the lucrative cloud services market, enterprise software giants like Cisco, Oracle, IBM, Google, Microsoft, SAP, Adobe, and Salesforce, along with enterprise hardware giants focused on a shift to software, like HP and Dell, are turning their focus on rapidly building out Marketing Technology (MarTech) capabilities.
Adobe's recent acquisition of video ad buying software company TubeMogul for $540 million is a step in the direction of further enhancing its marketing cloud offerings with a focus on video, which is proving to be an essential part of the MarTech stack for companies of all sizes.
We've seen a number of marketing technology and data and analytics related acquisitions by these companies, some focusing on the enterprise market and many focused on the very large small to midsize market—all with a view toward broadening capabilities and being able to be a somewhat of a one-stop solution for prospective customers. And we'll continue to see acquisitions in the coming year. It's important to note that a "one-stop solution" doesn't mean one software solution, as the goal might have initially been, it has evolved to mean something entirely different.
Most of the key vendors in the MarTech space are developing platforms that easily integrate with marketers' existing software as opposed to developing standalone systems. This Integration Platform as a Service (IPaaS) makes it easy for customers to connect software they are already using to additional capabilities offered by these IPaaS vendors. It's also safer for customers, as this 'plug and play nicely together' model means that marketers can be married to and less reliant on any one provider
Here's a visual featuring some of the key players in this space.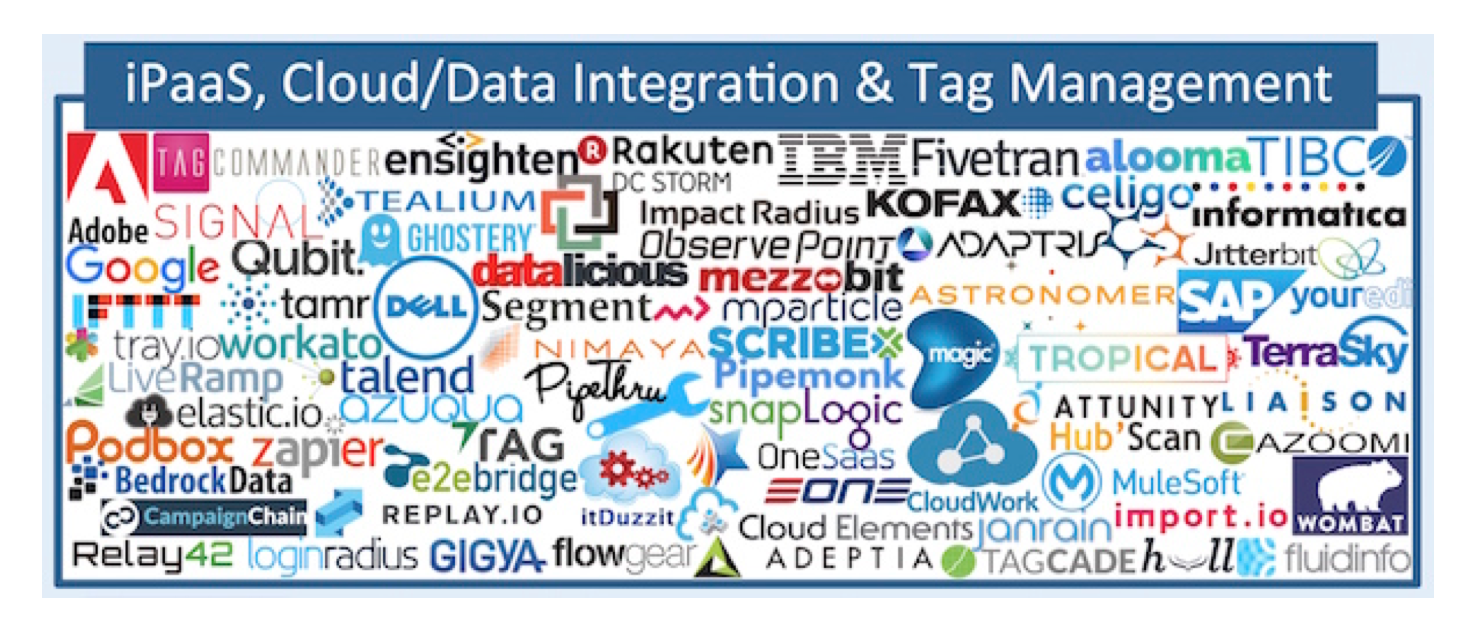 Note that while there are many vendors whose names you might be unfamiliar with, there are some big players there, companies like SAP, Adobe, IBM, Google, and Dell, who clearly want a piece of what is potentially a very big market. The biggest challenge for these behemoth companies is convincing the small to midsize customer that they are not too big (and too expensive) to properly serve their needs.
From a customer standpoint, the MarTech space is almost too overwhelming to wade through, and that's where these players, large and small, hope to capitalize. Key capabilities today's marketers seek are generally:
Advertising & Promotion
Content & Experience
Social & Relationships
Commerce & Sales
Data
Management
And for marketers looking for MarTech solutions, there are some 3,874 potential solutions offered up by a myriad of vendors. That represents 87% growth in the space over the course of the last year. Scott Brinker's painstakingly compiled infographic is a visual jolt as to just how crowded this space is, and how difficult it can be for marketers' to make a decision on the MarTech stack that's right for them.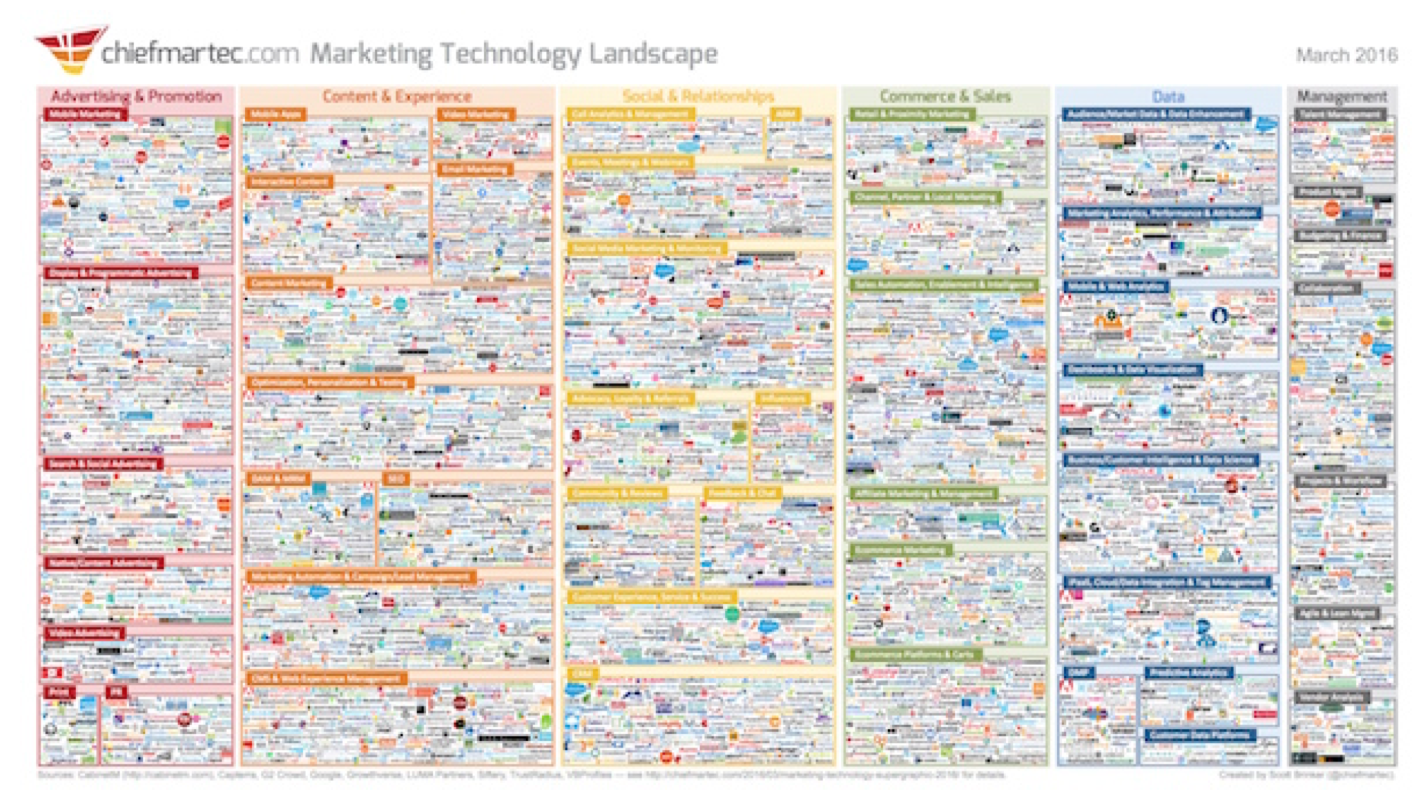 If you want to actually see the landscape, here are some ways you can dive in deeper.
2016 Marketing Technology Landscape Supergraphic 2016 (pdf)
2016 Marketing Technology Landscape Supergraphic (1,200dpi jpeg)
And breaking it down into easier-to-consume chunks, here's an overview of how many companies are in each category: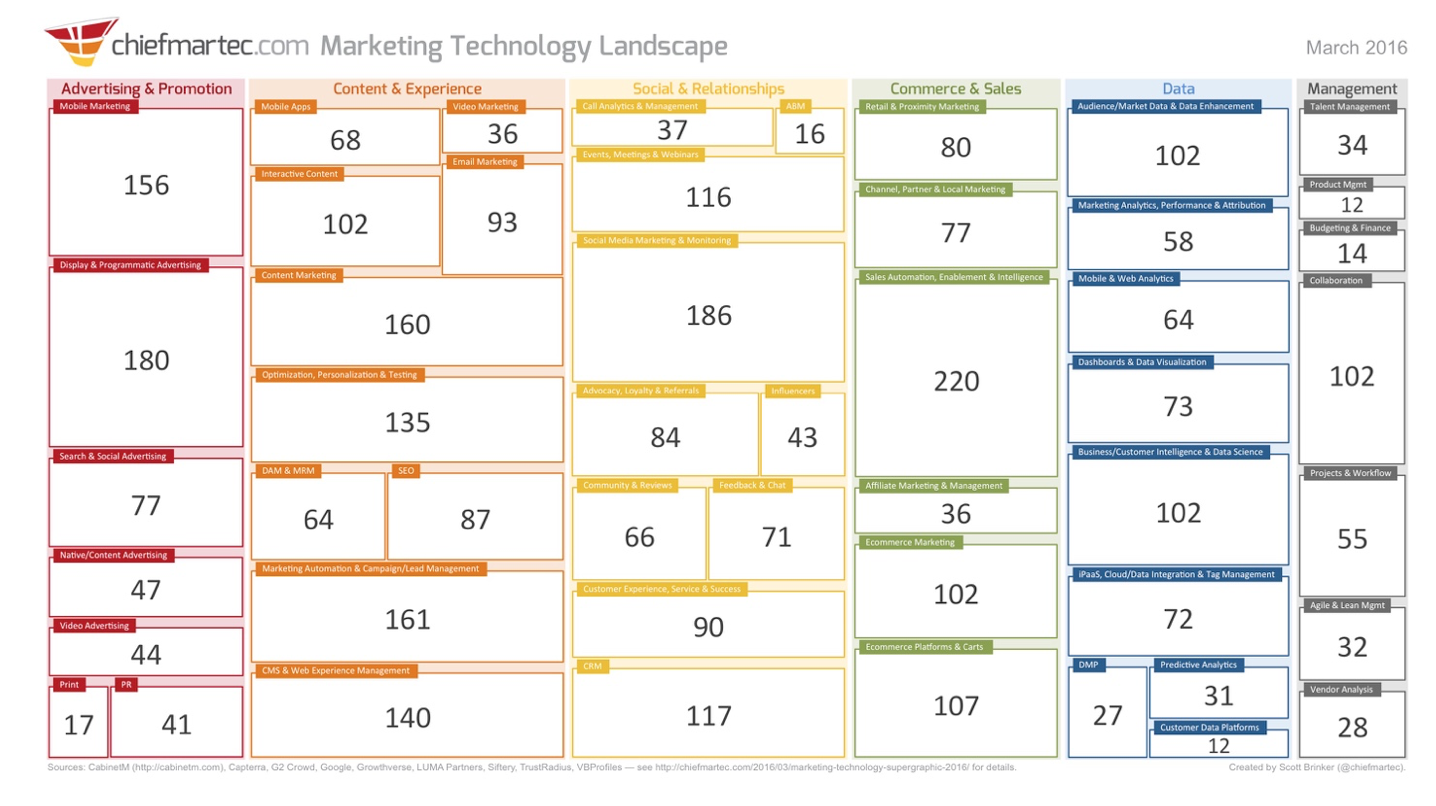 An observation about these acquisitions and the focus by these enterprise giants on both the enterprise space and the small to midsize space is that in most cases their own marketing efforts need fine tuning.
In an ironic twist, all too often these large brands struggle with the very solutions they are selling: content development and distribution, understanding and utilizing social selling as part of the sales process, using social channels to identify and interact with customers, lead generation, email marketing, understanding customer personas (and, more importantly, knowing how and where to reach those target customers), and the use of data and analytics as part of the marketing and sales process. The reason for the struggle: they still don't' get it. They don't yet understand that customers don't want to be marketed to and sold to in every interaction. They want to walk before they run. And this? This investment in the relationship building and nurturing part of a business relationship? Enterprise brands largely suck at.
As this space continues to evolve there will be many more entrants, much more acquisition, and many companies who don't make it. For marketers, it's important to remember Stephen Covey's famous advice: "there is no quick fix where you can just move in and magically make everything right." No matter what a software vendor trying to sell you might suggest. For software vendors, my advice is to get better at walking the walk and remembering that real success isn't measured by the sale—it's personified by a happy customer who stays around.
All images used courtesy of ChiefMarTec.com
Photo Credit: adolfoarreaga Flickr via Compfight cc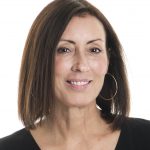 Shelly Kramer is a Principal Analyst and Founding Partner at Futurum Research. A serial entrepreneur with a technology centric focus, she has worked alongside some of the world's largest brands to embrace disruption and spur innovation, understand and address the realities of the connected customer, and help navigate the process of digital transformation. She brings 20 years' experience as a brand strategist to her work at Futurum, and has deep experience helping global companies with marketing challenges, GTM strategies, messaging development, and driving strategy and digital transformation for B2B brands across multiple verticals. Shelly's coverage areas include Collaboration/CX/SaaS, platforms, ESG, and Cybersecurity, as well as topics and trends related to the Future of Work, the transformation of the workplace and how people and technology are driving that transformation. A transplanted New Yorker, she has learned to love life in the Midwest, and has firsthand experience that some of the most innovative minds and most successful companies in the world also happen to live in "flyover country."