4 Digital Transformation Challenges IT Departments Will Face In 2018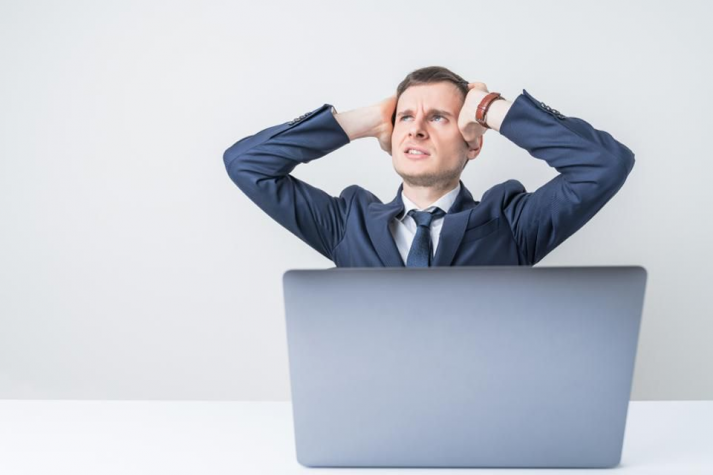 Listen to this article now
IT departments are no stranger to difficulty in this tech age. 2018 is shaping up to be a year of digital transformation challenges, business strategy advancement, and the customer experience. All of that, plus new regulations (here's looking at you, GDPR) and expectations, the IT department might as well hunker down and prepare for the future.
You might be used to making changes quickly, but at this point it's best to break out the crystal ball and create a strategy for digital transformation challenges to come. Let's discuss four difficulties that your IT department will likely face this year, so you can be prepared.
App and Vendor Explosion
An explosion of applications, software, and vendors offering these apps for business is upon us. Think about how many apps and programs you use during the day to work. I'll bet that number is tenfold what it was five years ago. The number of marketing tools alone has grown by 3233 percent over the past seven years—yes there were four digits in that percentage! It seems as if any part of the enterprise now relies on some kind of application to do the job. According to Netskope, an average enterprise has over 800 cloud apps and looking for more.
What's with the explosion? Most cloud-based software is available for anyone to get their hands on, some for cash and some for free. And with the growth rate of marketing tools alone, you can only imagine how many applications they have to choose from. The ease of access along with the glimmer of new tools creates a demand for innovation, even though it is a high probability that the tool they need already exists.
With the usage of too many apps or a new app every other week, it poses a serious threat to the IT department's protocols and the business' security. And as the inventory of apps and software grows, it quickly becomes bigger than any IT department can manage. Like I've said before, dealing with app sprawl can be a real headache if you're not prepared.
More Sophisticated Cyber Attacks
Even though it seems cybercrime is already smart enough, hackers and those involved will become more sophisticated right along with our security systems. As a result, cyber attacks will be sophisticated enough to handle even the newest system, software, or app—yikes. In 2017, we saw the biggest breach of the year at Equifax, with more than 143 million consumers affected. This year, it is possible to see a threat even larger than that.
It is expected that companies and enterprises will spend into the billions on security for digital assets by 2021, a few short years away. IT should be prepared for potential threats and digital transformation challenges and be working to revise or update the current strategy to fit new technology. IT security strategy should constantly be evolving at this rate.
Data Privacy Regulations
Enterprises that are not prepared for this year's new regulations could find themselves in serious trouble. The European Union Global Data Privacy Regulation will go into effect on May 25th, sending some businesses reeling. Even if you are not a part of the EU, you must be compliant if you do business in that region or with customers from overseas—a fact that not many US businesses are aware of.
You cannot simply gather data to use in marketing any longer and IT departments will need to up their audit game. The IT department will also have to oversee becoming compliant in areas that they may not be used to focusing on. Lack of compliance will result in fines into the millions of dollars which could cost a business their ability to operate properly.
According to CSO, "Compliance will cause some concerns and new expectations of security teams. For example, the GDPR takes a wide view of what constitutes personal identification information. Companies will need the same level of protection for things like an individual's IP address or cookie data as they do for name, address and Social Security number."
Digital Transformation Challenges
Technology can do more than just bring your office a new application or product. In fact, big data, the Internet of Things and artificial intelligence are set to disrupt the market once they gain speed. According to CIO, "Big data, the Internet of Things, and artificial intelligence may seem like distant threats, but they could be hard to beat once momentum is established. Two-thirds of execs surveyed believe that 40 percent of Fortune 500 companies will be gone in the next decade."
This assault towards the industry is caused by new business models that are created using sophisticated technology that some Fortune 500 companies will not be able to compete against. Disruptive businesses may look innocent in the beginning but can be – and will be – a direct threat against enterprises in the coming years.
The IT department must help CEOs and other stakeholders sharpen their gaze on new and upcoming businesses that could potentially cause their business to fall under attack.
As excitement grows over this year's tech potential, anxiety looms over the new responsibilities for IT departments all over the world. From new regulations to keeping up with disruptive businesses, they seem to have their hands full. To survive, it is time to prepare for digital transformation challenges.
Additional resources on this topic:
Helping Your Employees Adapt to Digital Transformation
Communication Changes in the Digital Transformation
This article was originally published on Forbes.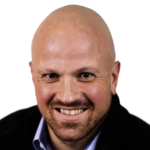 Daniel Newman is the Principal Analyst of Futurum Research and the CEO of Broadsuite Media Group. Living his life at the intersection of people and technology, Daniel works with the world's largest technology brands exploring Digital Transformation and how it is influencing the enterprise. Read Full Bio