Dell Technologies World/Global Partner Summit: It's All About Smart Partnership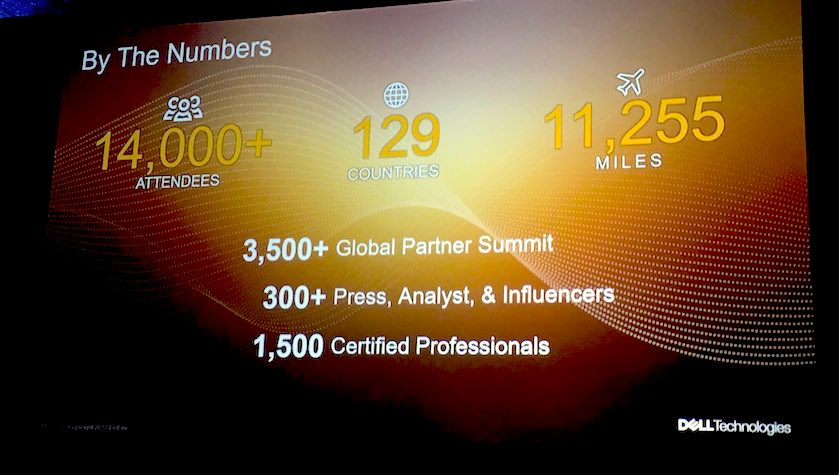 Listen to this article now
The last time I had the chance to talk about Dell was during its self-proclaimed IQT event last fall. The focus then was on edge computing to build a stronger, smarter Internet of Things (IoT). I'd say that concept of pushing itself to the edge in stronger, smarter ways is an underlying theme at this year's Dell Technologies World event in Las Vegas, which kicked off on Monday. And from what I see, Dell is putting its future in the hands of strategic partnerships and smart growth.
I believe this concept of strategic partnerships is going to pop up a lot in the coming years, as top tech companies realize it's impossible to be good at everything—and that pulling on others' strengths is a win for everyone. Partnership is in the water at Dell Technologies World, and it's clear that Dell likes to drink.
Honoring Innovators
For me, seeing tech in progress—used in the real world—is always the most interesting part of any tech conference I attend. Enough hearing about capabilities—show me the results of your effort. Dell did that by highlighting a few of its customer award winners, which are using Dell tech in real and exciting ways.
For instance, Ford Motor Company has been embracing a "start-up mentality" in terms of accelerating and advancing the field of connected cars. They've changed their entire vision from being a car manufacturer to being a mobility company, using artificial intelligence (AI) and virtual reality (VR) to shake up the entire industry. Dell Technologies has helped them move the process forward by "failing faster"—using their tech to automate, iterate and innovate as fast as possible.
Another award winner, AeroFarms, is using Dell's EMC IoT solutions to gain data-driven stats from the Internet of Things (IoT) to increase yield and conservation in farming and essentially disrupting an industry that needs new thinking and innovative methods. These things aren't just improving business. They're improving the world through smart and focused partnership. For other featured customers, including Israel's oldest bank, which just went mobile-only as "Pepper" with help from Dell, click here.
Investing in Startups
Dell Technologies Capital has been in stealth mode for the past year, investing in technologies it found promising for the marketplace. During the event, they shared that they invested in 24 projects, with 1/3 of those being AI and machine learning, and the rest related to security, next-gen infrastructure, and other projects. It also shared that they had 11 successful exits from their portfolio, with three—DocuSign, MongoDB, and Zscaler, going public with a combined market value of $11 billion. Definitely no need to operate in stealth mode with those numbers. Those are big successes with Dell at the helm.
Advancing Partnership
Dell's Global Partner Summit occurred alongside the Dell Technologies World event, making its commitment to the concept of partnership even clearer. Basically, their goal is to make it easier for partners to "fast track" their own digital developments through Dell's advanced tech solutions. This included a new Dell Technologies Advantage Framework, which offers new tools to make the tech partnerships easier. It seems to be working. During the event, they announced that 60 percent of their partners made higher revenue and 70 percent made higher profits. This excites me so much, because it shows Dell's commitment to drive growth for the entire industry—not just their segment of it.
Look for me to provide some commentary on additional announcements as the Dell Technologies World continues. At this point, I'm encouraged about Dell's place in the digital marketplace. Their stream of acquisitions from EMC to VMware have all enhanced their place in enterprise digital transformation, but I'm also feeling positive about the way they've committed to grow and develop new technologies, and their willingness to partner with other players that have something to contribute to our world. Yeah, yeah, yeah—Michael Dell was at the event, and 14,000 people attended. To me, that's not the headline. The real takeaway is that big things are happening at Dell that are helping companies realize the technology portion of digital transformation, and this is paving a way for other companies, in particular their partners to make big things happen, too.
Can't be in Las Vegas for Dell Technologies World? Follow the live broadcast online.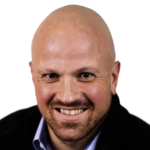 Daniel Newman is the Chief Analyst of Futurum Research and the CEO of The Futurum Group. Living his life at the intersection of people and technology, Daniel works with the world's largest technology brands exploring Digital Transformation and how it is influencing the enterprise. Read Full Bio