Is Dell Technologies Pointing The Way Towards the Future of Tech?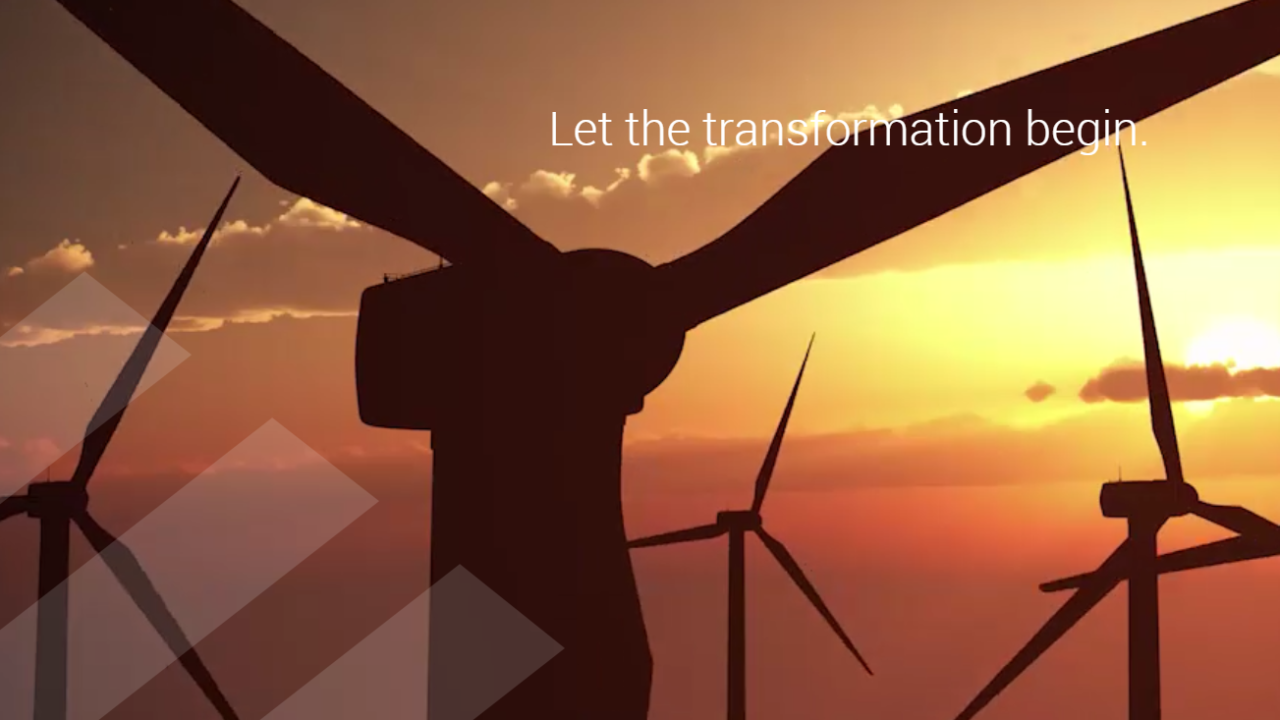 Listen to this article now
With all the chatter about water resistant iPhones, the presumed inevitable extinction of earphone jacks, and Apple Watches finally giving themselves a fighting chance to capture more beachhead in the wearable tech wars this week, it was easy to miss some of the other big tech stories. One of them was the months-in-the-making $67B deal between Dell and EMC, which effectively launched Dell Technologies. If you are reading this, you probably already know all the details about the financials of the merger, so I will go ahead and skip to what it means and why it matters.
Consolidation and Ecosystem Clarity
First, for some clarification about the Dell brand and associated ecosystem, here is the new breakdown:
Dell Technologies: the combined technologies, companies and brands of Dell, EMC II, VMware, Pivotal, SecureWorks, RSA and Virtustream.
Dell: Dell's PC business.
Dell EMC: Dell's combined Infrastructure Solutions and Enterprise business.
Purpose and Mission: New Capabilities and Services for an Age of New Business Technology Challenges
What exactly is Dell Technologies, and what will it do? Those are the kinds of questions that lead us to the most interesting part of this new venture: purpose. No need to guess when Dell Technologies has already provided us with a clear sense of what it will be focusing on and why:
"Technology-driven advances are at the center of how we all shop, invest and communicate.

"To keep up, organizations in every industry will need to embrace the digital economy, create new operating processes and transform their IT infrastructure. They must move beyond the traditional back-office model to systems that can connect, learn and decide.

"Our solutions for the Internet of Things, cloud-native applications and big data empower you to reinvent your business, maintain your competitive advantage and enrich the lives of your customers and employees."
The opportunity seized upon by Dell Technologies is something dear to us here at Futurum: Digital Transformation. Specifically, driving Digital Transformation, and in four distinct areas: Digital Transformation, IT Transformation, Workforce Transformation, and Security Transformation. (Solid so far.)
On the Digital Transformation front, we note a particular emphasis on the IoT (Internet of Things), Big Data and analytics, and cloud-native applications (where Pivotal takes center-stage). Under IT Infrastructure, we find a focus on hybrid cloud, storage, converged infrastructure, and services (hello VMware and Virtustream). Workforce Transformation tackles hardware, digital workplace solutions, and data security. Lastly, Security Transformation drills down into the usual suspects: Identity and access management, perimeter security, endpoint security, governance and compliance, fraud prevention, and security operations management (hello SecureWorks and RSA).
In other words, Dell Technologies' menu of services is exactly what one might not only expect but hope for in this day and age. Aside from a few empty technology sandboxes yet to be filled, Dell Technologies appears to know exactly where it needs to be to help shepherd companies of all sizes through the difficult years of Digital Disruption, Digital Adaptation, and Digital Transformation that still lie ahead.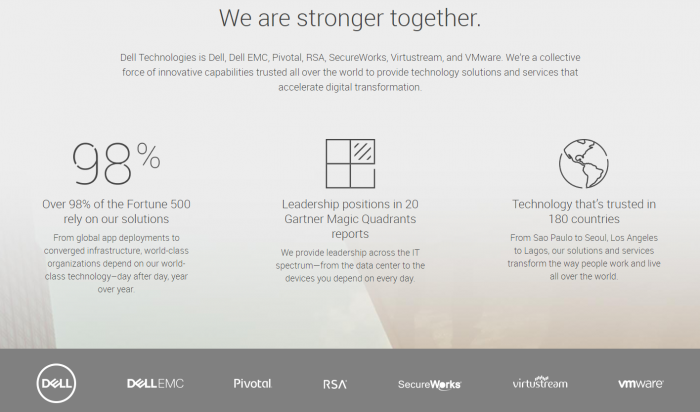 A Welcome Return to Long-Term Vision and Proactive Innovation
Something Michael Dell wrote about back in May came back to me as I was watching the announcement live, and it started with this:
"Our vision is for a strategically aligned family of businesses that brings together the entire infrastructure from hardware to software to services — from the edge to the data center to the cloud. Dell Technologies becomes the leader in the traditional technology of today and cloud-native infrastructure of tomorrow."
We've just covered that part, but it's important to hear it directly from the CEO.
Here is the part I want to highlight though:
"It's the promise of tomorrow that gets me the most excited. We are just beginning to experience the potential of the Internet of Everything, an intelligent world pulsing with unprecedented, ubiquitous processing power and connectivity.

We're moving beyond automated industrial processes to automated complex tasks.
Virtual Reality and augmented reality will redefine work, learning and play, while whole new ways of living and doing business open up before our eyes.
Artificial intelligence will amplify human creativity, unleashing a torrent of innovation — and the ability to solve some our world's greatest challenges.

"It's been called the next industrial revolution, a future of infinite possibility. And we are building Dell Technologies to be the essential technology infrastructure company that stands at the center of the next quantum leap in human progress."
In other words, I don't expect Dell Technologies to merely ride the wave of Digital Transformation for a decade or two, then latch on to whatever the next big thing is. Listening to what Michael Dell is saying, and overlaying that with Dell Technologies' structure and plan of attack, what I see is a company looking to not only respond to disruption and profit from it, but actually drive it. Case in point: Dell has already pledged $4.5B annually to Dell Technologies' R&D and innovation initiatives. Dell reiterated this long term vision this week:
We are at the dawn of the next industrial revolution. Our world is becoming more intelligent and more connected by the minute, and ultimately will become intertwined with a vast Internet of Things, paving the way for our customers to do incredible things. This is why we created Dell Technologies. We have the products, services, talent and global scale to be a catalyst for change and guide customers, large and small, on their digital journey.
There you have it. All that remains to be seen is whether or not the company will deliver on its promise. As already noted by Principal Daniel Newman, Dell Technologies' private company status helps insulate it from the danger of reactive short-term thinking that often plagues publicly traded companies, especially given the necessity for steady, forward-looking long term vision in the Digital Transformation space. The pace of innovation and disruption have certainly accelerated, but I expect companies with the freedom to operate outside of quarterly financial constraints to ultimately be more agile in regards to how they drive and/or adjust to successive cycles of disruption and technical innovation. In this, Dell Technologies should enjoy a significant tactical advantage over many of its larger, publicly traded competitors.
Potential Impact on the Market
Speaking of promise, here's a little insight into how Dell Technologies is poised to affect the pace and scale of digital change, especially across the enterprise:
Take Enterprise Storage, for example. In 2015, EMC owned 19.2% of that $37B market, with HPE at 15.5% and Dell in third place with 9.7%. Combining Dell and EMC's shares of the market brings them to 28.9% of that market, however healthy or anemic it may be.
Cloud Infrastructure is far from anemic, however, and with Dell and EMC owning 10.6% and 7.6% of that market (respectively) in 2015, their combined market share puts Dell Technologies at 18.2%, effectively dethroning HPE (15.7%) in what appears to be a fairly healthy market, particularly for Public and True Private Clouds.
The company also serves 98% of Fortune 500 companies and is now the largest privately held technology company in the world, and its subsidiaries all have effective roles to play in IT, Security, and Workplace Transformation initiatives. Furthermore, Michael Dell's pledge of $4.5B to annual R&D is massive (and reportedly nearly twice as much as what HPE spent on R&D in 2015). Although that number may find itself adjusted over time, it is as close to pointing to the bleachers as any tech company will ever get this time of year.
Lastly, in regards to concerns about the company's ability to maintain an agile innovative environment due to its size and increasingly complex ecosystem of interconnected parts, time will tell. I am, at least for now, encouraged by Dell's approach to the problem:
"The rest of our family – Pivotal, RSA, SecureWorks, Virtustream and VMware – will continue to keep their independent identities and retain their freedom to develop their own ecosystems."
How Dell Technologies tackles and manages to overcome this challenge in the next 12-24 months remains to be seen, but the fact that it gets addressed in the first half of Michael Dell's open letter introducing the company is a really good sign that it is not an afterthought. Whatever is being worked on there is already being baked into the ecosystem's operational DNA, as it should be.
Overall, I see this move as a net positive for the market as a whole, and an interesting shot across the bow of all tech companies currently looking for ways to reinvent themselves for what comes next.
Cheers,
Olivier Blanchard – Senior Analyst, Futurum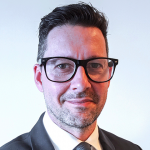 Olivier Blanchard has extensive experience managing product innovation, technology adoption, digital integration, and change management for industry leaders in the B2B, B2C, B2G sectors, and the IT channel. His passion is helping decision-makers and their organizations understand the many risks and opportunities of technology-driven disruption, and leverage innovation to build stronger, better, more competitive companies.  Read Full Bio.