Dell IQ of Things Built to Power Digital Transformation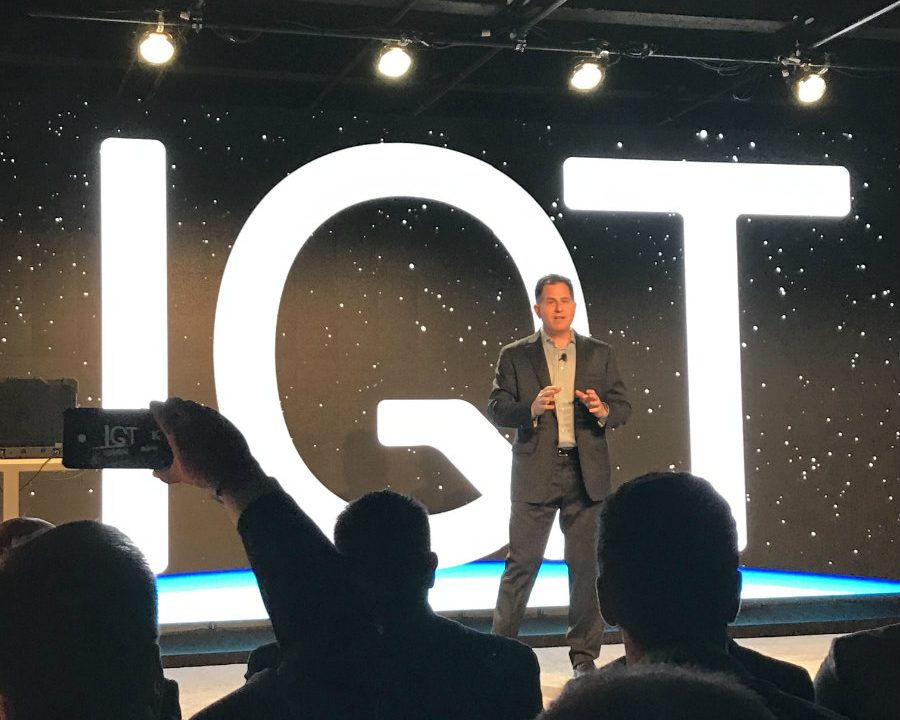 Listen to this article now
The Internet of Things (IoT) is just getting started, and it's already been replaced by something better: The Intelligence of Things (IQT), an IoT strategy unveiled by Dell at "IQTDay" in New York City October 10.
As a technologist, it's exciting to see a company step up to tackle some of the main logistical issues facing the IoT, such as heavy traffic and slow data processing. But as an attendee of the event, it was that much more exciting; it helped make the IoT even more real—and the possibilities seem even more endless.
IQT: Buzzword or Building Blocks for Digital Transformation?
According to Michael Dell, chairman and CEO of Dell Technologies, IQT represents Dell's strategy for transforming the IoT from a huge network of 100 billion connected devices to a network of 100 billion more intelligently connected devices. In effect, it aims to bring order and smarts to the mayhem of managing data traffic from billions of devices around the world. But how?
Dell intends to support its IQT strategy with its Edge Core Cloud Strategy. Just last month, I wrote about The State of Edge Computing and its importance to the IoT's development. Looks like I was right. The mass amounts of data being created by the IoT are simply too large to be managed by a central cloud. By the time the data gets pushed and processed, it is already out of date. That's why a large part of Dell's plan hinges on pushing data through a "distributed core" or "distributed ecosystem" of edge computing that allows for real-time processing of information. And that in turn allows customers to use the vast amounts of information more intelligently—rather than waiting for it to gather dust in the cloud.
So how much of IQT is really new? I'd say that isn't the real question. Dell has been involved in edge computing for a while now. And the IoT itself is taking so long to roll out—with so much hype—that it isn't the most exciting part of the story, either. For me, the real news is that a company is committing to a solid model—one that can make the IoT a real, tangible solution for digital transformation, and one that could easily enhance customer experience (CX) out of the gate. For once, companies asking "But how?" will have a clear and simple answer.
What's Included in IQT?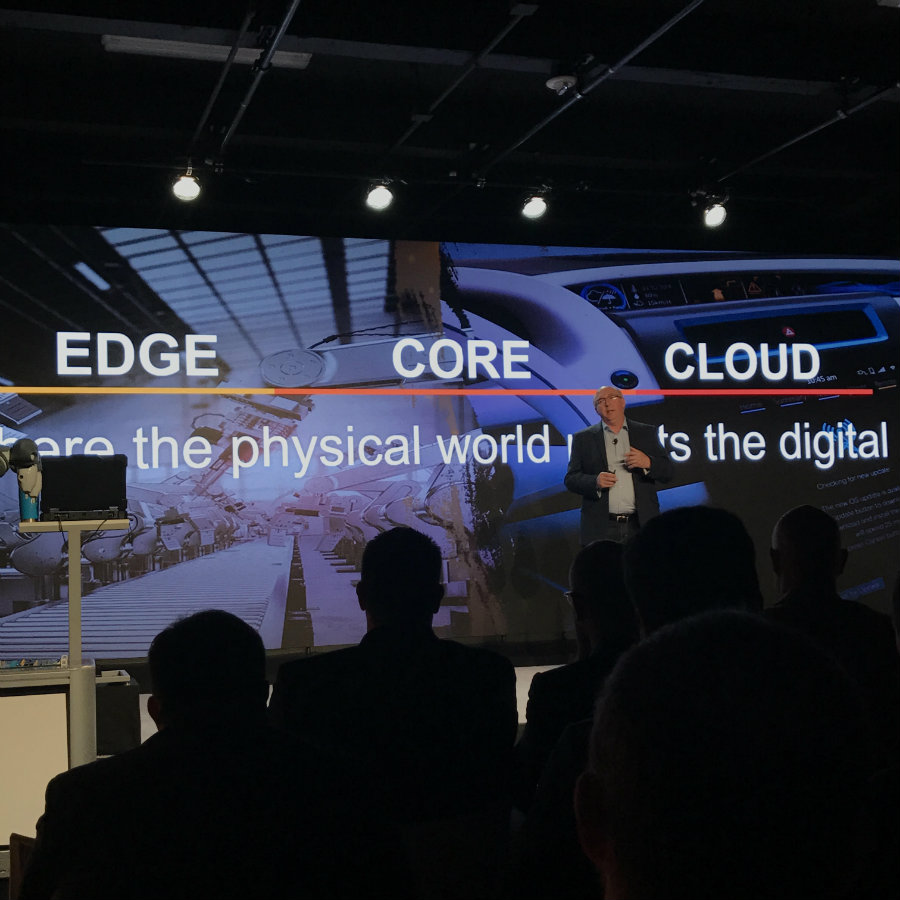 During the event, Dell revealed that it's investing $1 billion in new IoT products, labs, and other solutions. Truthfully, that seems like small potatoes compared to investments from Amazon Web Services and other competitors. Still, the company did unveil a number of solid products that could dramatically enhance CX moving forward. Those included:
Project Nautilus, a software that enables real-time ingestion and querying of data
Project Fire, a "hyper-converged" platform that supports real-tie (simple-to-manage) analytics
Project Iris, security analytics
Project WorldWide Herd, a program that can perform analytics on geographically dispersed data for deep learning
As you can see, Dell's solutions aren't just about collecting data, they're about processing it—making sense of it—helping companies transform because of it.
And of course, the IQT portfolio includes core IoT hardware solutions such as gateways and edge servers designed for harsh and demanding environments like factories, mines, trucks and more—part of the power behind the new industrial revolution. If Dell didn't think of everything related to the IoT, they certainly gave it their best try.
Looking Ahead
I've said this before, but to drive a strong and successful brand, companies need to fully leverage their digital assets with a huge commitment to CX. That means making the most of every piece of data, every customer touch point, and every opportunity for process improvement within the company itself. Because of its speed and ease-of-use, the IQT could be critical in helping companies launch their first IoT initiatives. Yes, there are other options out there. But IQT is a one-stop solution that helps businesses—of all sizes—take the leap into IoT—the missing link that can help bring the IoT mainstream, which is what business really needs right now.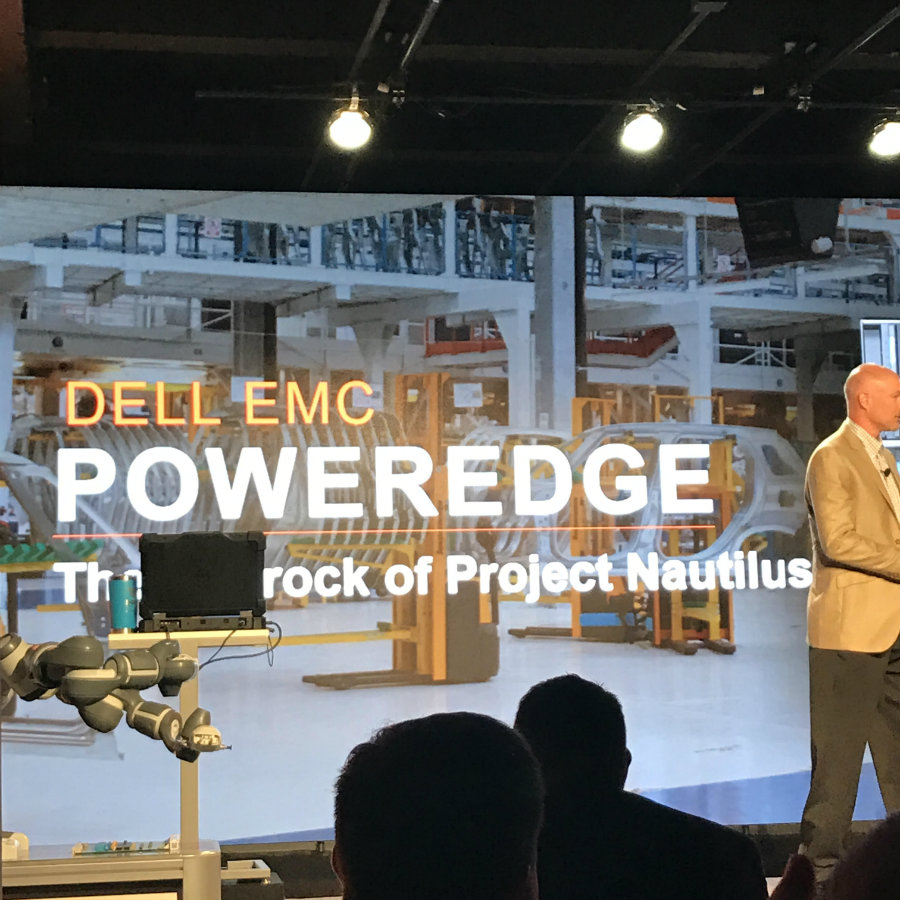 This post is sponsored by Dell, but all views and opinions are my own.
Additional Articles on This Topic
IoT Driving a New Industrial Revolution
The State of Edge Computing
Things are Looking Good for the IoT, and Here's Why
Improving the Customer Journey with IoT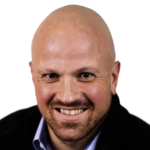 Daniel Newman is the Principal Analyst of Futurum Research and the CEO of Broadsuite Media Group. Living his life at the intersection of people and technology, Daniel works with the world's largest technology brands exploring Digital Transformation and how it is influencing the enterprise. Read Full Bio