Cloud PCs: A New Frontier In Hybrid Work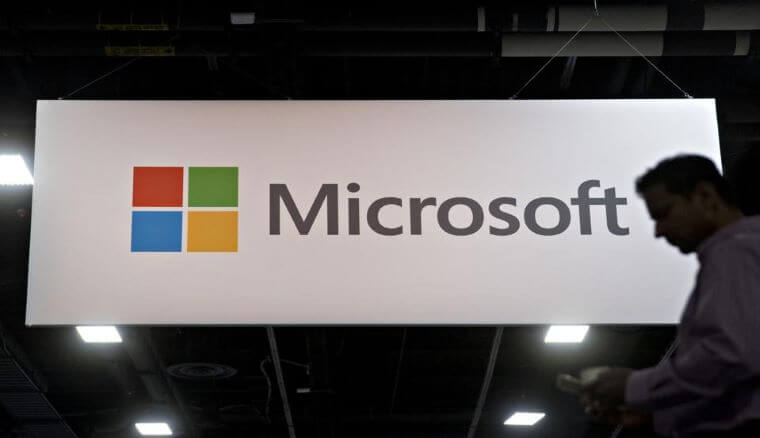 Listen to this article now
This summer, Microsoft announced Windows 365, a cloud PC, that allows users to enjoy a personalized Windows experience on any personal or corporate device—from anywhere. while many organizations have been working remotely with great success over the last 18 months, the shift to hybrid work, with employees in the office and working remotely, has posed a little bit of challenge. Employees need a way to access data, files, and other necessary apps on all of their devices with ease. If an employee is working from home on Monday, but in the office on Tuesday, they need to be able to have the same level of access.
The subscription-based service is Microsoft's attempt to build a hybrid Windows environment that enables just that. This offering is a secure way for employees at all levels to access the data that they need regardless of the device and location. While this offering is similar to a virtualized desktop environment, it's actually a personalized device that behaves and is managed like a physical device. Will this be the future of PCs for the hybrid workforce? Are companies all in on hybrid work? Let's explore a bit further.
Cloud PCs: The Future of Computing?
While Windows 365 is a big announcement, it shouldn't come as a shock to any of us. Over the past decade, we've seen subscription-based, as-a-Service apps pop up for almost everything. Chromebooks introduced us to a lighter operating system, where most, if not all of our applications were hosted in the cloud. Now, we're seeing acceleration for Desktop-as-a-Service, and the results should be largely positive. After all, most of us are constantly working from many different devices—sometimes on a laptop, sometimes from our phones or office computers. Much like how Office 365 or Google Docs has made seamless access to our productivity tools, Windows 365 will make juggling those devices far easier. Regardless of where you're working, your files, programs, apps, etc. will remain exactly the same—somewhere in the cloud computing ether. And, because it's cloud based, it should offer some extra layers of security. In effect, Windows 365 is one more step toward making hybrid work environments even more efficient.
Why This Option Could be Better Than Virtualized Desktop Environments (VDE)?
At first blush, a lot of the "Cloud PC" feels like what we've been able to do with virtual desktops for quite some time. If you had that feeling, then you aren't wrong. However, for those that use virtualized desktop environments or moreover those that administer these tools, we would largely agree the cloud is well positioned to make this process easier.
As mentioned above, the benefits are largely in the efficiency with which businesses can begin to function when employees are always connected in the same way they are in the work environment, whether they're on a laptop at home or a tablet at their child's soccer game. The main benefit I see, and why this is such an attractive offering over Virtualized desktop environment, is the ease of deployment.
Desktop virtualization is a complex solution that often requires skilled IT help which can be the main roadblock to adoption. But with a cloud PC, an organization can deploy with ease. In the Windows 365 case, it is built on the Azure Virtual Desktop environment, but Microsoft manages all the details. End users are able to manage security and access like they typically do for all other devices.
The other great benefit of a cloud PC? Organizations can scale up and down as needed. This level of agility and ease of deployment make this an attractive offering to any organization that might not have the necessary talent to deploy a virtualized desktop environment.
The Tech Industry is All In on Hybrid Work and Making Collaboration Easier
Windows 365 is not the only upgrade or new offering from Microsoft that solidifies their position on hybrid work. At the beginning of September, they announced several new additions and upgrades to Teams including AI tools, video upgrades, calendar improvements, companion mode and even an Apple CarPlay integration. But they're not alone.
At Zoomtopia 2021, Zoom announced a host of new features and upgrades to their platform to make collaboration easier, including a very good-looking asynchronous messaging update. The company also announced a massive expansion into contact center through its recently announced Five9 acquisition. Not to be outdone, Google updated Workspace with better search features and their own companion mode. In August, Cisco launched Vidcast, a tool that will allow users to send and collaborate over video messages, hopefully eliminating unnecessary meetings.
Of course, we are also seeing the rise of Digital Headquarters, as appropriated by Marc Benioff, at this year's Dreamforce 2021, when talking about the way Slack will shift how employees work. Microsoft Teams is equally as bullish on collaboration shifting the landscape of how we work with the company building a massive vertically integrated ecosystem around Teams for its 250 million or so monthly users.
On the hardware side companies like Poly have released new video conferencing tools, Poly Studio X70 and Poly Studio E70, that use AI and machine learning to provide everyone a seat at the table regardless of where the table is. On the security side, HP has developed endpoint security tools to protect employees and devices from printers to PCs regardless of location.
And those are only just a few of the announcements from this summer. It's clear that tech companies are all in hybrid work. While some may return to the office eventually, I think that the more offerings from Cloud PCs to endpoint security solutions that we see, the more likely it is that employees will have flexibility in choosing how to work. Technologies like these will make it easier for companies to execute on their remote work strategy, which means attracting more talent, and making work more friendly regardless of where that work is being done.
This pandemic has pushed digital transformation forward at rapid speed, and with these new technologies, and all that we have learned from nearly two years working and living differently, we can be certain that it's not slowing down anytime soon.
Disclosure: Futurum Research is a research and advisory firm that engages or has engaged in research, analysis, and advisory services with many technology companies, including those mentioned in this article. The author does not hold any equity positions with any company mentioned in this article.
The original version of this article was first published on Forbes.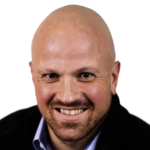 Daniel Newman is the Principal Analyst of Futurum Research and the CEO of Broadsuite Media Group. Living his life at the intersection of people and technology, Daniel works with the world's largest technology brands exploring Digital Transformation and how it is influencing the enterprise. Read Full Bio