Citrix GoTo Merger with LogMeIn Complete: What It Means
Listen to this article now
In July 2016, Citrix Systems' GoTo Division announced plans to merge with LogMeIn—a cloud solutions provider—in a deal worth a whopping $1.8 billion. On February 1, 2017, Citrix announced the deed was done, effectively merging its GoTo products with those offered by LogMeIn. Mergers, acquisitions, and spin offs happen all the time in the business world, but sometimes—like when Oracle acquired NetSuite—those shifts warrant a closer look. This is another one of those cases. Let's examine what Citrix GoTo's merger with LogMeIn means for the modern SaaS market and the future of business collaboration.
The Backstory
As companies pre-merger, LogMeIn and GoTo weren't all that different in terms of product offerings. That's not an opinion—the admission comes straight from LogMeIn's President and CEO Bill Wagner. As he noted in a conference call announcing the deal, though, the two suites of offerings are "largely built for different use cases." How? LogMeIn is primarily a business collaboration tool, providing ad hoc communication services and remote support options for small companies. GoTo, on the other hand, focuses on virtualization and professional meeting services like hosting webinars, conference calls, and more.
In terms of personnel structure for the consolidated company, LogMeIn's CEO and CFO will keep their respective roles and will bring a total of five directors to the board. Citrix will be bringing four.
Besides the subtle differences in products, there's a clear difference in target markets. As LogMeIn's Wagner noted, "The premium nature of a lot of LogMeIn's products are great entry points for individuals and small businesses. And then as they graduate and look for a more robust platform that's where, frankly, I think GoToMeeting really shines and some of the other GoTo products. So, for us, from my perspective, it allows us to have a more diverse product portfolio and broader market coverage."
It turns out "broader market coverage" might be an understatement. In fact, thanks to the new diversified product portfolio it brings together, the merger has been described as creating a "business productivity SaaS behemoth." Research holds the deal will increase GoTo's revenue by a whopping 50 percent, reaching the $1 billion mark. Let's explore.
What's It All Mean?
While there are opportunities associated with the move, there are challenges, too. For example, the combined company must consolidate offerings that pass complementary-status and become more like liability-boosting duplicates. Holding onto both is simply not an option—say, Citrix ShareFile versus LogMeIn's Cubby file sharing service, just as one example—as it would drain the organization of resources unnecessarily.
Nonetheless, A report from 451 Research called the merger a "win-win" for both companies. The portfolios complement one another and help the new company dig deeper trenches in the business productivity market, facing stiff competition from long-standing collaboration tech pros like the uber-functional Cisco Spark.
There's another potential shift in the business collaboration market that could follow, too: This merger could open doors for other smaller companies to move into the enterprise productivity space. With the SaaS industry growing a substantial 16.5 percent alone in 2016—and with Forrester stating public cloud SaaS services represent the "biggest disruption in the tech market in the past 15 years,"—there's plenty of room for change in how the SaaS providers of today approach unified communications (UC) services.
More competition often breeds more value for businesses and consumers as companies race to corner their respective markets. Will it happen here? It remains to be seen—but we'll be watching.
Additional Resources on this Topic
LogMeIn & GoTo Merger Customer FAQs
LogMeIn Announces Merger with Citrix's GoTo Family of Products to Create Billion Dollar Industry Leader
What Oracle's Acquisition of NetSuite Means
Photo Credit: thienan01 Flickr via Compfight cc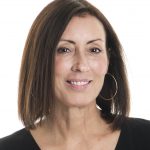 Shelly Kramer is a Principal Analyst and Founding Partner at Futurum Research. A serial entrepreneur with a technology centric focus, she has worked alongside some of the world's largest brands to embrace disruption and spur innovation, understand and address the realities of the connected customer, and help navigate the process of digital transformation. She brings 20 years' experience as a brand strategist to her work at Futurum, and has deep experience helping global companies with marketing challenges, GTM strategies, messaging development, and driving strategy and digital transformation for B2B brands across multiple verticals. Shelly's coverage areas include Collaboration/CX/SaaS, platforms, ESG, and Cybersecurity, as well as topics and trends related to the Future of Work, the transformation of the workplace and how people and technology are driving that transformation. A transplanted New Yorker, she has learned to love life in the Midwest, and has firsthand experience that some of the most innovative minds and most successful companies in the world also happen to live in "flyover country."