Cisco Global Hybrid Work Index Identifies Employee Priorities In Post-Pandemic World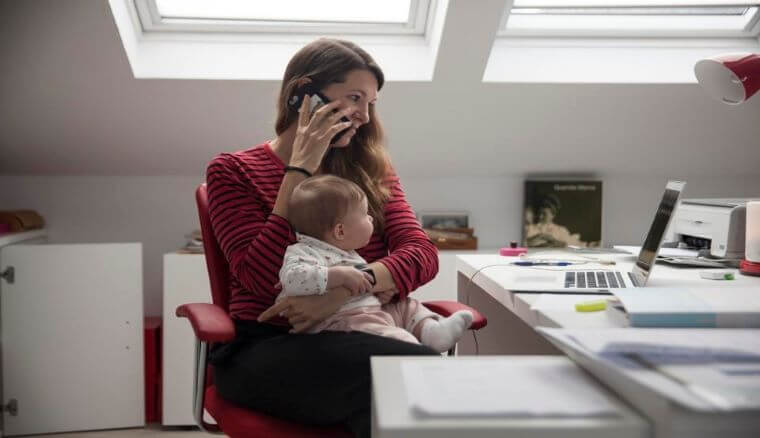 Listen to this article now
In October, Cisco released a new report, the Global Hybrid Work Index, to show how millions of businesses are managing the hybrid work environment in the pandemic's second year. While it's clear that connectivity and AI-powered technology have played a key role in supporting remote work in the height of the coronavirus pandemic, Cisco's report shows how the hybrid work environment continues to shake out now that in-person work is once again coming back in style. The following are a few key findings from the Cisco report as well as a look at how these findings are driving Cisco's hybrid work strategy forward.
Flexibility is the New "Non-negotiable"
It's true: once the cat's out of the bag, it's very difficult to put it back in. The same is true for remote work. While remote and hybrid work environments were necessities at the start of the pandemic, Cisco's report shows that the option to work from home is now largely non-negotiable for a large majority of the workforce. In fact, 64% agree that the ability to work remotely instead of coming into an office directly affects whether they stay or leave a job. Still, there seems to be somewhat of a disconnect between what employees want and how employers will respond to an increasingly open global economy in the coming year. Just about half think that their company will allow working from anywhere vs. in-office over the next 6-12 months. If there's one thing that's clear, it's that people want choice, and choice creates employee loyalty.
As 'The Great Resignation' continues to gain traction, organizations will need to adopt devices and technologies that will enable working from anywhere, but also respecting employees' boundaries to avoid burnout and fatigue. At WebexOne last week, Cisco announced a new Collaboration Insights feature for managers to see how employees are working and collaborating. This proactive approach will allow managers to easily identify and resolve problems before they become detrimental to an employee's well being. Over the past several months, we have seen the collaboration landscape including Webex's cohorts Zoom and Microsoft Teams announce significant investments in advanced analytics, and technologies that enable companies to better understand employee collaboration usage. This trend has momentum and will continue to be a focal point of collaboration tool innovation to focus not just on great meetings, but productivity, employee engagement, and work-life balance.
Collaboration Tools are Overtaking Security and Productivity Tools
While it's clear that a continued emphasis on hybrid and remote work also creates a need for investment in things like Cloud PCs and Endpoint Security, one of the more interesting finds of the Cisco Global Hybrid Work Index is that collaboration tools have now surpassed both secure access and productivity apps, which were all the rage at the start of the pandemic. It seems employers have realized that part of increasing productivity is making it easier for employees to work and communicate together. This, even while September 2021 saw 100 million email threats per day for hybrid workers.
Still, even with the potential to meet and chat with one another, Cisco's report also showed that while meetings abound, not everyone "participates" in the same way. In fact, more than 61 million meetings take place globally every month via Webex, and of those, 98 percent have at least one person joining remotely. Before pandemic, people used mobile devices just 9% of the time to connect to their meeting. In a hybrid work world, this number tripled to 27%, showing even if they aren't working remotely, employees still want the flexibility to roam or multitask when "on the job." Cisco's report also made an interesting point: less than half of participants in any of these meetings is actually likely to speak during the meeting.
The implications of these types of data points are clearly an impetus for a host of new features that were on display at the Webex One event including AI-powered audio features to optimize all voices, enhanced camera intelligence to focus on in-room participants, and Vidcast that enables video messages for easy collaboration regardless of location or time zone. As I mentioned above, the entire collaboration industry has clearly identified we are past the point of just great meetings. Asynchronous features are more in focus than ever before and it isn't about meeting, but productivity, satisfaction, work-life balance, and our entire way of working. This has also been the springboard of what Salesforce is calling the Digital HQ, which will be powered by Slack, and Microsoft Team's operating system for business and features such as Loop which were announced at this week's Ignite.
Hybrid Work Means Increased Access to Diverse Talent
Perhaps one of the most positive outcomes of the move to hybrid and remote work is that it can increase workplace diversity. Why does it matter? A McKinsey & Company report showed a direct correlation between a company's diversity and its financial performance. By increasing flexibility via remote and hybrid work, companies can hire from more diverse locations, more diverse educational backgrounds, and attract people who need a more flexible schedule, including highly skilled working moms who have been hard hit during the pandemic.
The key to hiring remote workers? Connectivity. Indeed, according to the report, more than 80 percent of survey respondents agree that access to connectivity is critical to recovery from the COVID-19 pandemic and the importance of ensuring everyone has equal access to jobs, education, and healthcare opportunities.
Hybrid Work Moving Forward
Clearly, this isn't the end of the hybrid work conversation. According to Cisco, the Global Hybrid Work Index will be published quarterly moving forward to shed more light on the changing landscape of hybrid and remote work in a post-pandemic world. Perhaps moving forward, we will see other organizations provide parallel reports tackling some deeper issues related to the ongoing fallout of hybrid and remote work. For instance, according to Harvard Business Review, there are concerns that the potential for remote work may become a thing of "highly-paid" workers only, leaving lower-paid employees to manage in-office activities. How well society will support all levels of employees remaining in hybrid/remote positions in the long term is yet to be seen.
But regardless of how this shakes out, the collaboration industry is full steam ahead trying to build and deliver the technology that will enable the workforces of the future whether they are at the kitchen table or the boardroom table.
Disclosure: Futurum Research is a research and advisory firm that engages or has engaged in research, analysis, and advisory services with many technology companies, including those mentioned in this article. The author does not hold any equity positions with any company mentioned in this article.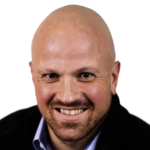 Daniel Newman is the Principal Analyst of Futurum Research and the CEO of Broadsuite Media Group. Living his life at the intersection of people and technology, Daniel works with the world's largest technology brands exploring Digital Transformation and how it is influencing the enterprise. Read Full Bio