Changing Behavior: Will Email Collaboration Ever Die?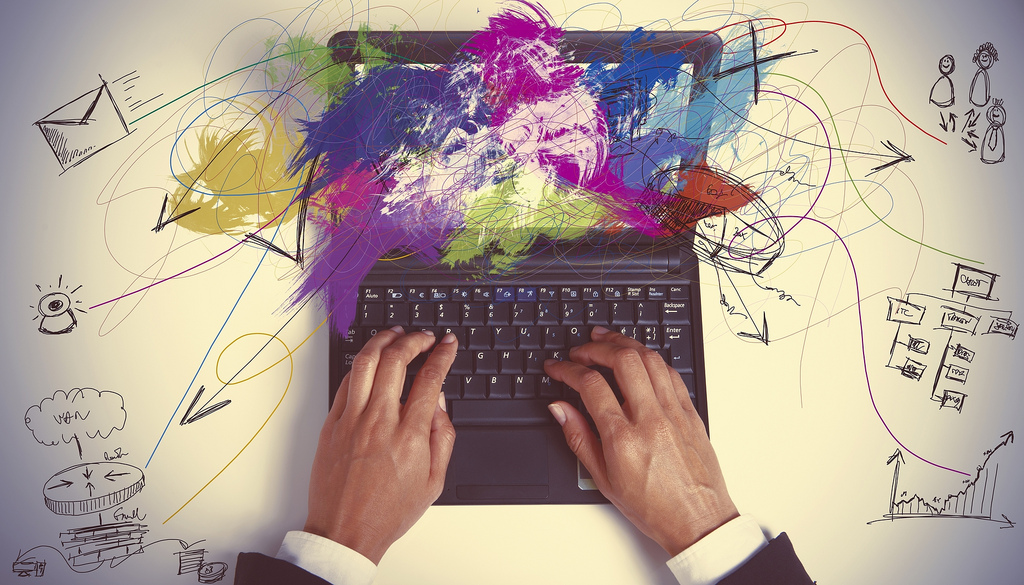 Listen to this article now
Let's face it: Newer, faster, more efficient technology is only useful if people use it. That's the burden facing a multitude of united communications (UC) developers in today's digital marketplace. While collaboration tools like instant messaging, video conferencing, and telepresence offer a whole new world of possibility for business communications, many companies have found that employees are hesitant to fully adopt them in deference to other tools. Indeed, it may seem email has become the cockroach of modern business communication: an outdated creature that will never—ever—die.
On the surface, new UC options make tons of sense. Eliminating email collaboration and moving to a simple all-in-one collaboration environment like Cisco Spark, Slack or Microsoft Teams would save tons of time and make file sharing and conferencing more efficient, as well. Further, don't we all love social media because of the connectedness we feel there? How could we not love using similar chat, video, and file-sharing tools right in our own workspace?
Turns out there are a few reasons. Outside of general overwhelm from the numerous patchwork solutions on the market (and their inability to work seamlessly together), email has become an engrained part of business culture, and it will take more than a promising new tech suite to change that. However, below I offer a few suggestions for business leaders hoping to make a smooth UC transition that could potentially eliminate email collaboration all together.
Involve Your Employees
I've said it before, I'll say it again. The fastest way to make sure a new technology isn't adopted is to ignore what your employees say they want and need before you select or implement it. Still—shockingly—less than 1/3 of IT teams actually ask for input from their companies' end users. I read somewhere that deployment is just half the battle in tech roll-outs. I'd argue it's about 10 percent of the battle—if that. For employees to embrace change, they need to be a meaningful part of it. Launching something as vital as a communications system without full buy-in will lead to partial adoption at best, with a large chance that employees will continue to seek new solutions that meet the unique needs of their job function.
Side note: If your company culture doesn't already allow for meaningful feedback and participation at all levels, it's time to build one that does. Allow your employees to be leaders in building the solution they need, providing feedback on what will make their jobs faster, and investing themselves in the process from the start.
Make a Compelling Case

It takes more than mild irritation to make someone change a habit they've had for decades. Email has been a top mode of business communication for nearly 30 years. It might be clunky or frustrating, but it works—and millions still remember how much better it is than snail mail (especially those of us closer to the Baby Boom than Generation Z). Un-doing that will take time and reconditioning, not to mention a really compelling answer to the age-old question, "What's in it for me?"
To me, the clearest answer is time. All of us complain about the overwhelm of receiving hundreds—in some cases thousands—of emails a week. Cisco Spark offers the chance for employees to cut the cord when it comes to email overwhelm by creating an all-in-one space for collaboration to happen. Email chains with the slow back and forth are no longer necessary. Technology is here to make our lives better. Show—don't tell—the benefits until your employees actually get it.
Set Clear Expectations

I have kids, so I know this from experience: If you want someone to do something, you need to set clear expectations, including both rewards and punishments. It's not enough to roll out the new platform and hope for the best. Yes, offer training. Yes, make it easy and intuitive. But leaders must emphasize—daily if needed—that the new platform is the platform of the business. That means establishing repercussions for those who don't get on board.
Revisit as Needed
There is no need to be stubborn in the modern digital landscape. Just because you implement a solution, that doesn't mean you must stick to it. One of the beautiful things about technology is that it allows for personalization and change. For that reason, be sure that you create a long-term assessment plan along with your UC rollout. Establish clear and regular check-ins to see how the technology is working—in real life, on the ground, for your employees—and create a clear process to work their feedback into the system as you move forward. After all, as quickly as technology moves, there may be even more and greater solutions you can add to your arsenal once the next quarter rolls around.
While there are considerable hurdles to ensuring mass adoption of collaboration tools, there is also tremendous potential for employees to embrace the right tool when they realize how powerful it can be. It may take some work—and a significant push from leadership—but I believe we can kick the email habit (though much like the cockroach, I'm not sure it will ever truly die.)
Additional Resources on This Topic:
Crowded Collaboration Space: Can New Entrants Meet Demands?
Cisco Spark: A Collaboration Platform that Puts Transformation in 'Digital Transformation'
Photo Credit: trianonsoficial Flickr via Compfight cc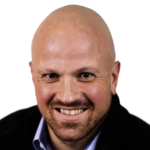 Daniel Newman is the Principal Analyst of Futurum Research and the CEO of Broadsuite Media Group. Living his life at the intersection of people and technology, Daniel works with the world's largest technology brands exploring Digital Transformation and how it is influencing the enterprise. Read Full Bio