Business Resiliency in the Hybrid Era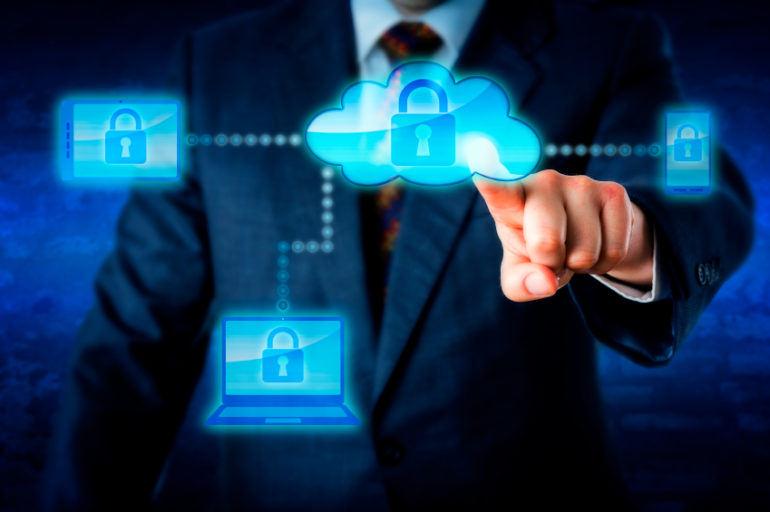 Listen to this article now
Back in the day, backing up the network was a pretty straight-forward process. After all, businesses were up and running just eight hours a day. Employees went home at 5 p.m., and no one logged into the network from mobile devices, meaning there was ample time for software updates, file synching, recovery processes, and other routine maintenance.
Fast forward to 2017. Thanks to the digital transformation, businesses—and their employees—are facing a whole new wave of expectations, which include 24/7 availability and zero tolerance for down time. If a client, customer, or employee wants to access the company's dashboard or shopping cart at 3 a.m., it better be up and running. That puts ever-more pressure on businesses, creating a whole new definition of terms like resiliency and continuity in the modern marketplace.
Complicating matters is that we're now living in a hybrid era. Data is no longer stored in one clearly defined location, but spread across a complex web of public and private clouds, and onsite storage facilities. The new resiliency is becoming a mix of backup, recovery, communication, and data center management, with lots of strategic planning sprinkled in between. Below, I offer a few tips for staying resilient—and maintaining continuity—in the digital environment.
Be Proactive
It used to be that IT teams would jump quickly into disaster recovery mode as soon as a breach or outage occurred. In the hybrid era, reactivity is no longer acceptable—or necessary. As noted in a recent study by Forbes Insights, cognitive computing, analytics, and mobile applications make trending potential issues and threats easier than ever before. By befriending tech tools like automation, deep learning, and artificial intelligence (AI), companies can move from "if needed" to "on demand" recovery processes, revving up the disaster response engine before the disaster actually strikes. What's more: Companies should practice those responses in real-time mock exercises—regularly—to see how well they manage when faced with an enterprise attack.
Be Smart
Not everything in your enterprise needs to be recovered within five minutes. Be sure to involve all teams within your organizations to understand which data and processes are most integral to true continuity and resilience, and—just as importantly—in which sequence those items should be recovered. After all, getting your shopping cart back online is pointless if your sales page is still down. Be strategic and smart in mapping your recovery process.
On another note, be smart about where you're spending on data protection. Says one IBM executive, it's just as bad to overspend on resilience for items with no risk as it is to underspend on items with high risk. The beauty of the hybrid IT environment is that it leaves lots of room for personalization. That means you can pick and choose which level of security your data needs, knowing it will likely differ for various groups throughout your enterprise. Get down and dirty with your data! Determine what's necessary, and what isn't, with help from your enterprise teams.
Keep It Simple
Hybrid tech is a complicated beast, and the landscape will only become more complex as hybrid IT—and cloud technology in particular—continue to advance. To help ensure resiliency, use a central governing structure, and simplify the processes as much as possible on the back-end to counteract that confusion. The fewer number of providers, storage locations, and personalized solutions you're using, the better these services will be able to work and rebuild together if a breach or fail occurs. 
Embrace a Change
If you think you're riding a tech rollercoaster now, consider this: Change isn't going anywhere! To succeed in the modern marketplace, you'll need to embrace a culture of change within your company, one that adapts to new trends and flows easily from one challenge to the next. Create a culture of curiosity where employees proactivity seek potential risks and their associated solutions, and where they understand the risk they themselves bring to the table, simply by being human.
Face it: It's no longer sufficient to bounce back relatively quickly from a tech disaster. Companies in the digital era need to bounce back without even seeming to miss a beat—or, even better, to bounce back before anyone even notices they were down in the first place. Being resilient today means knowing your Plan B and being able to launch it at a moment's notice. It means planning sufficiently to maintain that continuous service, even when breaches or outages occur. Yes, the demands are higher than ever. But a new level of resilience and continuity are possible. You just need to remember to bring good old-fashioned planning and common sense to the increasingly complex process.
Additional Resources on This Topic:
Why Backup is Not Disaster Recovery
Fog Computing and Business Continuity
Protecting the Cloud with Virtualization Security
Photo Credit: GEC World Tour  Flickr via Compfight cc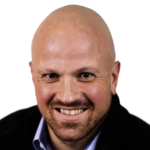 Daniel Newman is the Chief Analyst of Futurum Research and the CEO of The Futurum Group. Living his life at the intersection of people and technology, Daniel works with the world's largest technology brands exploring Digital Transformation and how it is influencing the enterprise. Read Full Bio