Best Buy Moves Deeper into Senior Healthcare with Acquisition of Critical Signal Technologies
Shelly Kramer
/ June 26, 2019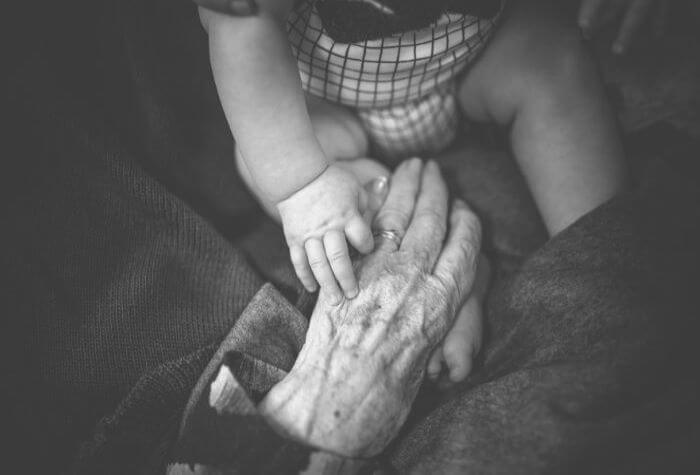 Best Buy is expanding its telehealth platform for the senior care market with a recent agreement to acquire Critical Signal Technologies, for an undisclosed sum. With this move, Best Buy is making further inroads in the Internet of Things (IoT) arena and the proliferation of connected devices, especially in the senior healthcare market, is going nowhere but up.
Critical Signal Technologies is a developer of personal emergency response systems (PERS) and connected health monitoring providers for at-home seniors. It is reported that Critical Signal Technologies will be rolled into mobile provider GreatCall, which Best Buy obtained in late 2018.
Critical Signal Technologies is one of the leaders in the at-home health services industry, that remotely monitors patients. CST provides services nationwide to more than 100,000 patients. The company also owns Link to Life, an emergency home response company that it purchased in 2009.
Best Buy is Not Just Another Retailer — and The Company's Strategy in the Senior Healthcare Market is Clear
In an era where news of one failed retailer after the other is commonplace and where Amazon eats brands (and entire industry sectors) for lunch, it's always refreshing to see a traditional retailer do not-so-traditional things and succeed. Best Buy is a retail brand familiar to consumers of all ages, which is significant in this case, especially as it relates to the senior healthcare market.
The company's purchase of CST is further proof that its strategy in the senior healthcare market is clear, building on the $800 million purchase of GreatCall and positioning the company solidly in the senior care market and for at-home health services overall.
The Disruption of Healthcare
We watch, report on, and advise clients focused on healthcare vertical on a regular basis. Things like AR/VR, telemedicine, blockchain, the Internet of Things (IoT), wearables, and digital twins bridging the digital and physical worlds are transforming healthcare—and it's only the beginning.
Best Buy isn't alone when it comes to seeing great value in healthcare in general, and in senior healthcare in particular. Alliances between other retailers is becoming commonplace—without question we'll see more on that front. Walgreens and Humana recently partnered to open senior-focused primary care clinics inside Walgreens, Walgreens is also in talks with Walmart on the healthcare front, and other Walgreens acquisition targets are rumored. CVS Health ponied up almost $70B to acquire Aetna, moving from a drug store to a whole lot more. And there's Warren Buffet's Berkshire Hathaway, JP Morgan, and Amazon partnering to create Haven, a company with a goal of taking on rising healthcare costs. These alliances and acquisitions are only the tip of the iceberg.
Best Buy Offers Familiarity, Trust, and a Full Spectrum of Offerings FTW
There's much about what Best Buy is doing here that sets the company up for success in the senior healthcare market. Think about it like this: When you've got technology products, services, and solutions, combined with a long-standing, well-recognized, and trusted brand identity, it's exponentially more difficult to be disrupted—even by a company with the might of Amazon.
And when you're selling products, services, and support that are really personal in nature, I believe it's also easier to be successful with a senior audience (and their offspring) than it is if you're less well-known technology brand, or even a goliath like Amazon. For example, my 82-year-old mother-in-law certainly knows who and what Amazon is, but she's not a customer. Conversely, she is very familiar with Best Buy, and has shopped there on and off for her technology and tech support needs for years. If I were to try to talk her into a product, service, or in-home support supplied by a brand she's familiar with compared to one that she's not—well, you get my point.
Senior Healthcare and Senior at-Home Care Are High Growth Markets
Senior health care and senior at-home care are high growth markets. According to AARP, more than 10,000 Americans are aging into Medicare daily. Yes, you read that correctly, that's 10,000 seniors aging into Medicare daily. Also relevant is the fact that nearly 90 percent of older Americans want to stay in their homes as long as possible and 80 percent expect to live the rest of their lives at home.
Let's do the math: According to AARP, 45 million Americans are age 65 or older. By 2030, that number will reach 73 million Americans and one in five Americans will be older than 65. The growth of the senior population will be even bigger in states with a large senior population. States like Florida and New Mexico are forecasted to have senior citizens making up 25 percent of the population in 2030.
Best Buy's Move Deeper Into Healthcare and Senior Care Is Smart
Bottom line, this acquisition by Best Buy, moving deeper into healthcare in general and the senior care market in particular is smart. Both Great Call and CST complement Best Buy's existing customer care capabilities Geek Squad (tech support) and In-Home Advisors. These two customer care teams will be able to support senior citizens in the home, as well as provide senior health care. It also protects and pivots a retail brand originally known as a great place to buy a computer or a TV into something much, much more.
Futurum Research provides industry research and analysis. These columns are for educational purposes only and should not be considered in any way investment advice.
Check out some of my other recent articles:
Walmart Taking on Amazon, Facebook, and Google With New Ad Platform [and Otherwise]
Salesforce Acquires Tableau — Aggressive and Smart Acquisitions by Benioff Continue
Identity Authentication Startup Auth0 Raises $103M, Reaches Billion Dollar Valuation

Shelly Kramer is a founding partner and principal analyst at Futurum Research. A serial entrepreneur with a technology centric focus, she has worked with some of the world's largest brands to lead them into the digital space, embrace disruption and the reality of the connected customer, and help navigate the process of Digital Transformation.

As a brand strategist and DX expert, she has decades of experience helping global companies with marketing challenges, driving strategy and digital transformation for B2B brands across multiple verticals, with a strong track record in software technologies and all things technology-related.

She covers cybersecurity, RPA/Intelligent Automation, transformative trends across all industries, customer experience, as well as topics and trends related to the Future of Work, the transformation of the workplace and how people and technology are driving that transformation. Shelly offers valuable insights for enterprises of all sizes.

Latest posts by Shelly Kramer (see all)