Baidu Shifts Autonomous Gears with BMW and Apollo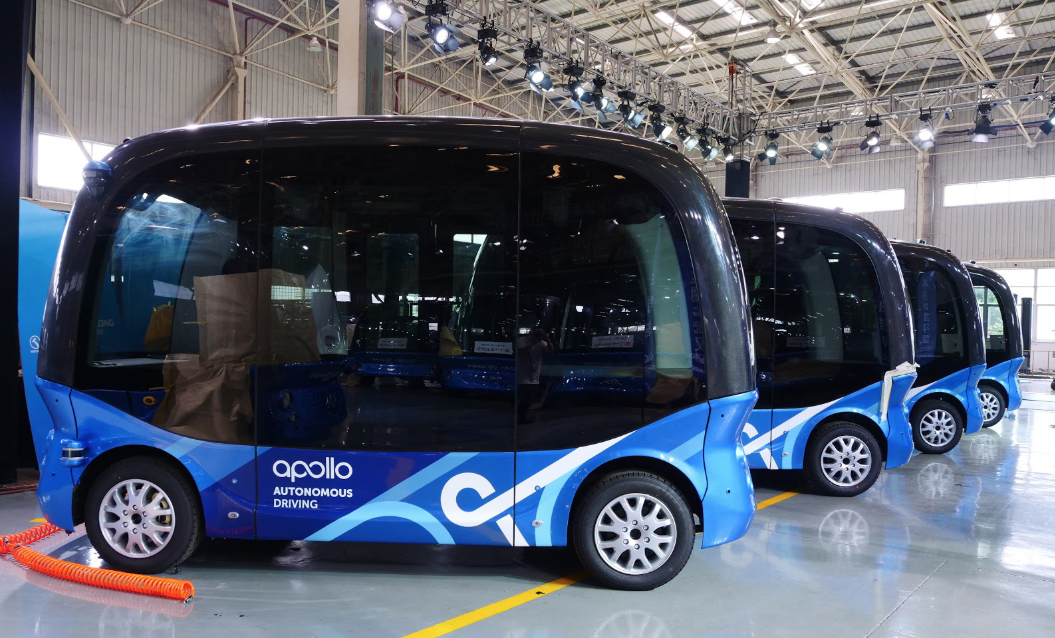 Listen to this article now
China's tech giant Baidu hit the road this past week with two significant announcements involving its Apollo autonomous vehicle (AV) driving program, providing an opportunity to better understand the social and business impact of AI and autonomous technologies.
BMW Upgrades its Autonomous Plans
First, German automotive powerhouse BMW is parking its autonomous driving plans for China alongside Baidu, announcing on July 10th, 2018 that it had signed a memorandum of understanding to join the board of Apollo, Baidu's open, collaborative AV platform. Both firms had previously collaborated on connected car development, but this is a clear step up.
From the press release (underline emphasis mine):
Qin Zhang, President of Baidu: "Our aim is to accelerate the development of autonomous driving technologies that align with the Chinese market."
Klaus Fröhlich, a Member of the Board of Management of BMW AG for development: "We can significantly accelerate the alignment of specific requirements and technological approaches to turn the vision of autonomous driving into reality for Chinese customers very soon.
What's BMW's goal here? China is BMW's single largest market, representing nearly a quarter of all BMW sales worldwide (and nearly 2x its US sales – in fact, China has surpassed the US as the single largest worldwide automotive market and is fast becoming the go-to market for most major brands). BMW lives or dies in China.
As highlighted above in the press quotes, the Chinese market is unique and distinct, from both a customer and government/regulatory perspective. If BMW wants to play in the Chinese market, it needs to be part of the Chinese market (and all that entails, e.g., China's IP sharing practices). Being on the inside is important, as current trade issues have highlighted. BMW's board-level participation in Apollo is a good way to be part of the market, even if there may be concerns about IP and the sharing of technology.
Speaking of Apollo…
If you haven't heard of Baidu's Apollo autonomous driving project, you're probably not alone. In contrast to more established programs, like Tesla or Google's proprietary Waymo (which launched in 2009), Apollo was launched in 2015, and only opened as a collaborative development platform (where partners can develop their own autonomous driving systems) in 2017. At present, there are over 100 automotive, technology, and software firms participating in this collaborative AV program. This includes companies such as Intel, NVIDIA, Microsoft, Daimler, Ford, Blackberry, Delphi, and Honda.
Since opening up the platform in 2017, the progress has been fast and furious, which brings us to the second announcement.
Apolong Hits Volume Production
This week at the 2018 Baidu Create AI Developer Conference, Baidu announced that the first 100 of its Apolong electric AV mini buses had rolled off the mass-production assembly line. These buses, built on the Apollo platform and capable of Level 4 autonomy, will go into operation in several cities around China later this year, and in Japan in early 2019 through a partnership with SoftBank's SB Drive (yes, Baidu will be exporting AVs before most other manufacturers hit the market).
Initial deployments should focus on easily geo-fenced locations (e.g., defined city blocks, campuses, public facilities, airports, parking areas, recreation centers, regional communities – anywhere a geo-fence can be mapped out and driving conditions controlled or monitored).
As a Level 4 AV, an Apolong bus will be restricted to specific locations, but it won't need or have a driver.
And this isn't a test – that's already been done.
The Value of Being Second
These announcements are all about bringing a highly-specialized technology to market as quickly as possible. Baidu, and the Chinese government, want to build on the rapidly growing status of its computing and AI programs and stake a leadership position in AVs, both for the Chinese and global markets. By driving the Apollo and Apolong programs to market in advance of other major players, Baidu (and its partners) will have an edge.
But there's another value to the speed of Baidu's progress in AVs, a value to outside observers: we get to see an autonomous ecosystem in action before we have to make some hard choices. In other words, Baidu is the proof-of-concept we'd all rather have someone else trial. Apollo, and the soon-to-launch Apolong, may not be the best technology under development today, but it likely will be the first to hit mass deployment.
The question at hand is what can we learn?
There are some serious questions about how AVs – particularly for public transportation, supporting campuses, airports, public facilities, or communities – will be received by the public. Will riders feel comfortable in a vehicle that lacks any semblance of human control? Will they get edgy in a bus without a driver who can stop in an emergency, or provide direction or conversation to a passenger?
From a smart city, urban planning, or public-sector perspective, there are no best practices for how to integrate fleets of electric AVs alongside existing traffic. Will the predictability of routes and performance lead to more efficient traffic or will AVs clash with unpredictable human drivers, resulting in chaos? Will new rules of the road need to be established, and how will that happen?
For industries that rely heavily on fleets of vehicles, from shuttle buses and taxis to local or regional delivery, AVs are in the future. Here's an opportunity to see how these sensor-laden vehicles are operationally managed, the data processes they may enhance or disrupt, or the role they might play in transforming a business, service, or value chain.
Bottom Line
BMW, like most of its competitors, has committed to releasing a Level 5 AV, with full anywhere-anytime autonomy, around 2021. Partnering with Baidu and the Apollo program is a good step in that direction and will augment BMW's existing and ongoing development efforts in other areas (and markets). Equally impressive is the speed with which Baidu has matured the Apollo program (due in a large part to its open "Android-like" collaborative ecosystem, as noted here).
From a technology perspective, we're at the point where this new technology is about to be stressed from a system perspective. All the mobile and connected communications, computing and control systems, Internet of Things (IoT) sensors, data analytics tools, the artificial intelligence and machine learning programs—all are about to be stress-tested at the next level. The fact that we're at that point says a lot about the market opportunity in China, as well as the strength of firms like Baidu to aggressively move into new markets and drive technology with global influence.
The bottom line here is simple: watch and learn.
---
Image courtesy of Baidu.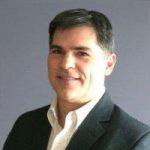 Fred is an experienced analyst and advisor, with over 30 years of experience in the digital and technology markets. Fred launched the equity research team at Samadhi Partners and provides marketing strategy through the Wasabi Rabbit digital agency. He previously served as an EVP and Research Vice President at HfS Research, launching its Digital Trust practice and coverage of emerging "trust-enabling" technologies. Read Full Bio.