Avaya Acquisition Rumors Abound, What's the Scoop on the Fight to Buy?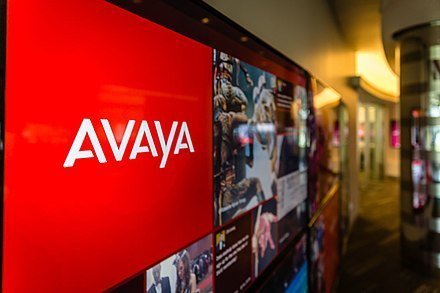 Listen to this article now
Avaya Acquisition Rumors Abound — What's The Scoop on the Fight to Buy?
The fight to buy Avaya is, apparently, a thing. Avaya acquisition rumors abound, and it's yet another Unified Communications (UC) company being pursued—not at all unusual these days. Just a year after emerging from bankruptcy, Avaya has become a darling again, or at least an attractive acquisition.
In March, a report leaked indicating at least two suitors were making unsolicited bids for around $5 billion. In mid-May, it was reported that the company had hired J.P. Morgan to explore "strategic alternatives intended to maximize shareholder value," according to CEO and President Jim Chirico. It's not hard to make the leap that with a couple of serious bites in hand, hiring an investment banking firm to help navigate the acquisition waters most effectively only makes sense.
Why The Interest in Avaya?
Why the interest in Avaya? Avaya is one of those companies who seem to have moved from hardware to the cloud seamlessly. Equipment was a part of the company's foundation, however, over the course of the last five years, Avaya has evolved into a Unified Communications as a Service (UCaaS) solution, as well as a Call Center as a Service (CCaaS) offering.  This makes an Avaya acquisition attractive for two reasons.
First, a company who has created a successful as a service model is attractive to investors and potential suitors because of the long-term revenue potential. When you sell widgets and want to forecast revenue, you are guessing how many you'll sell next year. That guess will be based on research and data, but it's a guess nonetheless. Unlike a widget sale, Avaya has subscribers. Those subscribers provide recurring revenue, so that potential purchasers will know what to expect. Less guesswork means more attractive as a potential acquisition target.
The other reason an Avaya acquisition is attractive is due to the company's demonstrated ability to be innovative. Successfully moving from hardware to the cloud is no small task, as evidenced by the bone pile of history. The Avaya team has created a transition plan involving Artificial Intelligence (AI) with their A.I. Connect, cloud providers like Google, and leveraging their hardware background.
Who Should Make the Avaya Acquisition?
Who should make the Avaya acquisition? Only a year removed from bankruptcy, the company missed revenue forecasts in the first quarter of 2019, and is holding onto about $2 billion in debt. The rumored bid offer was for $5 billion which included the debt. Who has the need, and the pockets, to buy Avaya?
Google? Google and Avaya already have a working partnership. Google provides the foundation for the UCaaS and CCaaS platforms. The purchase would give Google another entry into UC and could add to Google G-Suite.
Microsoft? Microsoft does not currently have a CCaaS offering. Adding Avaya with Redmond's other UC portfolio offerings would be an excellent offering for enterprise customers. If you could have UCaaS, CCaaS, CRM, Teams, and the other aspects of 365, that would be a compelling package.
Zoom? Zoom has just gone through an IPO, leaving them with some working capital. Zoom is looking to expand its product offerings, and combining with Avaya would be one way to do so. Though the rumored $5 billion price tag would be more than Zoom currently has on hand, they would be able to leverage to make the deal.
Mitel? Mitel is one of those rumored to be going after Avaya. A legacy player in the enterprise comms world, Mitel has been on a mission to transform itself as a cloud-based SaaS company. Just two years ago, Mitel acquired ShoreTel, which gave them a significant position in the UCaaS sector. Mitel was acquired in early 2018 by London-based Searchlight Capital Partners for $2 billion. An Avaya acquisition would provide Mitel hardware expertise, while also adding to its cloud solutions knowledge base.
Wrapping Up — An Avaya Acquisition Makes Good Sense
Avaya is in an excellent position to sell. A year after bankruptcy, the company has not yet fully recovered. The first quarter of 2019 showed some softening, losing $37 million year over year.
That said, an Avaya acquisition makes good sense for potential buyers. Avaya still has 3.7 million seats/subscribers on their platform and is furthering their growth into UCaaS. Avaya is a company with a deep history in hardware UC and has proven the ability to innovate in cloud-based communications. The company's bankruptcy was as much about management and advancement as it was about sales. The company that buys Avaya will find an excellent addition.
Futurum Research provides industry research and analysis. These columns are for educational purposes only and should not be considered in any way investment advice. 
Other relevant reads:
Enterprise Connect 2019: Wrapping It Up
Ribbon UC Study Reveals Nearly Two-Thirds Plan to Invest in Unified Communication
The Advantages of Unified Communications as a Service
Communication Changes in Digital Transformation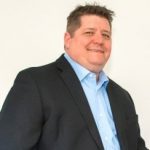 Timothy Albright is Analyst in Residence at Futurum Research where he covers the Collaboration, Unified Communication and ProAV space. Tim is also the founder of AVNation, an audiovisual industry B2B media firm. Taking the data, ideas, and objectives of clients and industry leaders and turning them into easily digestible content is where Timothy has lived and worked for the last twenty years. His career has lead him into broadcast television and radio, education, programming, digital media production, and has been teaching and producing podcasts since 2006. Over the last ten years, Timothy has been focused on researching where business communication is and where it is going. This includes working with education, healthcare, and Fortune 1000 companies leverage their existing infrastructure to help their employees and customers communicate more effectively and efficiently. In addition to hosting and producing a weekly AV and UC news program, he has contributed to several industry-leading publications. Timothy has lead industry discussions around the globe and is a highly sought-after moderator for his ability to bring the real-world uses into conversations and panel discussions.