Are Your IT Decisions Causing Technical Debt?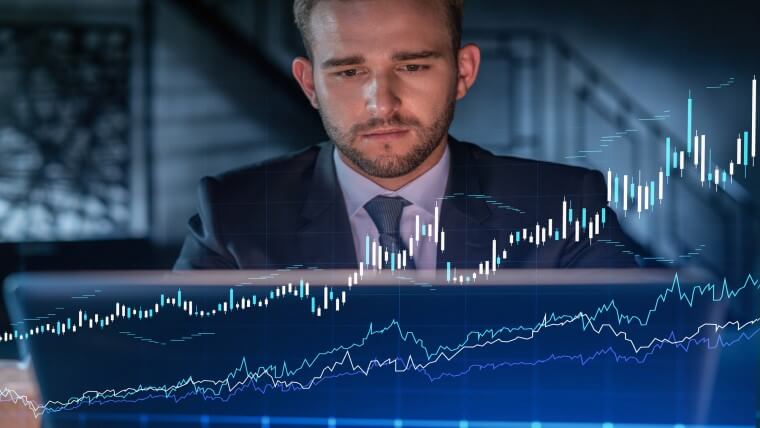 Listen to this article now
Are the IT decisions your organization is making today setting your company up for technical debt? While often not intentional, in some instances, IT-related purchasing decisions made today or in the near term may be reactionary, and they may be causing what is referred to as technical debt.
What is Technical Debt?
Technical debt is generally defined as:
Technical debt is often outdated technology that is unable to keep up with growing demands. This may be servers or storage systems that cannot meet performance demands or storage systems that cannot scale capacity and performance in lock-step as needed.
Obstacles for innovation – implying new business and greater efficiencies. This means both able to meet new or additional requirements without having be replaced off-cycle and providing continued efficiency improvements to reduce costs.
In some instances, technical debt can relate to services delivery impediment, which means an IT team is unable to meet goals around service delivery times and self-service goals.
How Reactionary Decisions Lead to Technical Debt
Reactionary decisions may be made in instances where an IT team is reacting to current circumstances or they may be due to asset replacement, as in the end of a support contract.
Many of the reactionary purchases I have seen have been from new applications, especially in analytics and machine learning areas that had not been part of the original plan in IT. These decisions, seemingly made when necessary, may create an environment that will be perceived as technical debt in a short period of time, and that's a situation we always hope to avoid.
Technical debt has gained visibility such that even non-practitioners have awareness. It has been highlighted as the reason for a massive airline company issue that occurred in recent months, stranding travelers by the thousands. This is only one example, specifically relating to outdated technology, and there have been many more instances where technical debt was blamed as the root cause of interruptions and/or a lack of business advances.
Addressing and Eliminating Technical Debt
The way to address and eliminate that is to start with both an assessment and the development of an overarching IT strategy. IT-related decisions need to be part of a comprehensive strategy and that strategy will, and must, continue to evolve as things change – and things will absolutely continue to change.
The way that I recommend addressing this is as follows:
Start with measurement and assessment

Begin your process by measuring or assessing the current environment state and whether it can fulfill current and future (within two years) goals. This is an ongoing process and requires development of the process as well as continual updating based on changing demands.
Perform a root cause analysis of technical debt by reviewing and understanding "How we got here" which may have come from reacting to circumstance, asset replacement, or some compromising decisions made due to a lack of in-depth understanding or simplistic economics (such as relying on acquisition costs only for selections). Understanding the causes is important, as this can feed into the strategy and be a factor in decision-making.

Develop a strategy

Near-term recovery is using the assessment you've done to help identify the current problems and determine what the 'good state' should be. Prioritizing the steps to get to that state requires understanding what is needed and what solutions are best to get there, which means evaluating the solutions with a known goal as the target. A near-term strategy is a one-to-two-year outlook.
Develop a longer-term strategy that not only matches the needs for the business, but also addresses the shortcomings found about how technical debt was caused. There is a process for developing (and selling) a strategy that meets business goals, but it needs to include an understanding of the importance of avoiding technical debt. Usually, the longer term is three to five years, but it must match the overall business strategy.
I tend to work with organizations to solve specific problems – at least initially. In most instances, the longer-term implications are discussed, as is how to address them as part of a bigger-picture strategy. We do not usually discuss technical debt, which seems to be a very accusatory phrase for most. But now that the term has gained so much visibility with being the reason for massive and expensive failures, I believe that will change — and that's a good thing.
This will just be one more factor in putting together a strategy for organizations. But first, measure, assess, and recover.
Futurum Research, part of The Futurum Group is a research and analyst firm that engages or has engaged in research, analysis, and advisory services with many technology companies, including those mentioned in this article. The author does not hold any equity positions with any company mentioned in this article. Analysis and opinions expressed herein are specific to the analyst individually.
Other insights from The Futurum Group:
Prioritizing Automation and Modern Tools to Improve the Developer Experience
Dealing With Supply Chain Disruption – Simplifying Procurement with Automation – Futurum Tech Webcast Interview Series
How Microsoft is Helping Their Customers Mitigate Supply Chain Challenges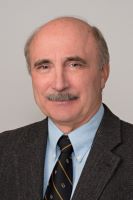 Randy Kerns is a key strategist at Futurum Research, formerly Evaluator Group, and his focus is on identifying and exploring major trends and shifts that occur within the IT Data Center and information technology market space. With over 35 years of experience in helping storage companies design and develop products, Randy spends much of his time advising IT end-user clients on architectures and acquisitions.