Meet Todd R. Weiss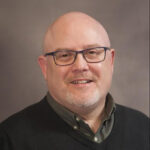 Todd R. Weiss
Analyst
Todd R. Weiss joined Futurum Research as an Analyst after 21 years as a technology journalist covering artificial intelligence, deep learning, machine learning, open source and Linux, high-performance computing, supercomputers, cloud computing, virtualization, containers and microservices, IT security and more.
Weiss previously served as managing editor of EnterpriseAI.news from August 2020 to February of 2022. He also served in the past as a staff writer for Computerworld and eWEEK and freelanced for a wide range of tech websites, including TechRepublic, Channel Futures and Channel Partners, Computerworld, PC World, Data Center Knowledge, IT Pro Today, Linux.com and The Linux Foundation.
He earned his bachelor's degree in journalism from the University of Wisconsin-Madison. A Philadelphia native, he lives in Lancaster County, Pa., and spends his spare time tinkering with his vintage Mazda Miata convertible and collecting toy taxis from around the world.