Meet Jared Klee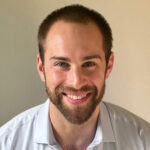 Jared Klee
Analyst in Residence
Jared is Analyst in Residence at Futurum Research where he analyzes Web3, the metaverse, and cryptocurrencies to help business leaders understand how they work, why they matter, and how they can become market leaders.
Jared previously co-founded and served as President and Board Member of Triple Point Liquidity, a blockchain-based fintech startup serving alternative asset managers, their investors, and fund administrators. Prior to Triple Point, he held multiple roles at IBM including leading Digital Assets at IBM Blockchain, leading corporate development for Industry Platforms, and founding Watson Risk & Compliance.
Jared is author and podcast co-host at Fat Tailed Thoughts and serves as a trustee for The Williams School.
Jared holds an AB from Dartmouth College.