An Easy Button For Collaboration? Reaction To Cisco Spark Launch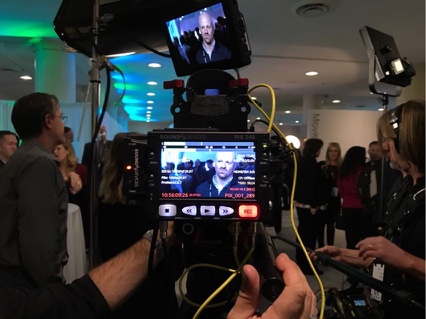 Listen to this article now
If you have been around the Unified Communication or Video Conferencing space for a while (now often called "Collaboration), then you have probably long sought the easy button. You know, the single button that makes video just work; whether you are in a meeting room, coffee shop or parked in an airport somewhere. For as long as video has been offered to the market, this has been the goal of the companies that have been defining the market.
With each new product launch, there has been a new promise of simplicity. Firewall traversal, mobile applications and interoperability have been at the forefront of those conversations. But here is the thing, the needs for collaboration have continued to evolve and the tools have seemingly remained one step behind at every turn.
This past week, I attended the launch of the "Spark Board," a new meeting room solution from Cisco that serves as part of their Spark portfolio. Spark, being one of the leading tools for enterprise collaboration has slowly been winning the hearts and minds of companies by providing a unified messaging, communication and productivity suite that encompasses not just pervasive chat, but voice and video as well. The challenge of making Spark the centralized UC solution is, like so many other solutions, creating true seamlessness between different device and room types AND simple interconnect between users and ALL of the people they seek to connect with. Solving this challenge for UC has (as I mentioned above) been no easy feat, however, the Spark Board solves a major dilemma for enterprises that are tired of dealing with kludgy and complex integration systems that are supposed to make rooms easier to use but actually tend to make them more complex.
I believe Cisco Spark and the new Spark Board along with the embedded turnkey cloud services they provide are moving collaboration one step closer to having an easy button. While time will tell and competition will continue to challenge the incumbents like Cisco, Microsoft and the now less relevant Polycom, the experienced players are often well positioned to solve the biggest problems in the market place. For years, Cisco has been leading the way in Video and UC and this new launch has them poised to continue their role as one of the leaders in collaboration.
Related reading on this topic:
Collaboration Tech: A First Look at Cisco Spark  http://bit.ly/2iL5Gfs
First look at Cisco's Spark Board http://bit.ly/2kt3Pw9
Cisco Spark: A Collaboration Platform That Puts the 'Transformation' in 'Digital Transformation' http://bit.ly/2k0nkiY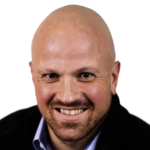 Daniel Newman is the Chief Analyst of Futurum Research and the CEO of The Futurum Group. Living his life at the intersection of people and technology, Daniel works with the world's largest technology brands exploring Digital Transformation and how it is influencing the enterprise. Read Full Bio