Amazon Upskilling 2025 — Amazon Commits to Retraining Employees
Listen to this article now
Amazon Upskilling 2025 is a recently-announced initiative by Amazon focused on retraining its U.S. workforce. The company has allocated some $700 million to be used over the course of the next five years to "upskilll" about 100,000 employees, or about a third of its workforce. The program, which will be free for Amazon employees, will allow workers to focus on career interests like data science, business analysis, and data-mapping. Read the full announcement on Amazon Upskilling 2025 on the Amazon website.
Amazon Upskilling 2025 — Amazon Commits to Retraining Employees
Analyst Take:  In its Amazon Upskilling 2025 initiative, Amazon is stepping up. Without question, the mention of Amazon in general, in any conversation on any topic, can be quite polarizing. The company's massive growth, success, and ability to disrupt in virtually any market they choose to play has created a volume of jobs, but this has also been quite problematic for the industries they have pillaged.
When it comes to their employees, Amazon has seen a certain amount of societal scrutiny for their difficult working conditions and pay scale. This is especially true in the fulfillment centers, which play host to so many of the jobs that they are creating. To counter criticism, the company has worked to improve worker conditions and last year raised minimum wage to $15, which is designed to support employees' ability to meet basic needs.
Upskilling 2025 is Timely — Workforce Transformation is Important
The Amazon Upskilling 2025 initiative is both timely and important, for Amazon and for society in general as it relates to workforce transformation. It's also most certainly part of a broad PR strategy that is designed to further Amazon's ambitions. 
However, as it relates to Amazon in particular and all of industry in general, there is a massive shift that will impact work for many low-skill jobs. There are also white collar jobs where repetitive tasks are being replaced and will be replaced with software. We are well into the stage where the use of Artificial Intelligence for intelligent automation, and Robotic Process Automation (RPA) can replace many tasks (and positions), eliminating expense, increasing efficiency, and improving accuracy.
This is where Amazon can step up and be a leader with a plan to help their employees find a path forward, rather than just a path out. Teaching skills like software development, machine learning, data science, and leadership, and management are all going to raise the bar on the talent, giving the employee and the company options to re-deploy team members when technology obsoletes certain roles.
But Is It Enough?
So it's a great story — a big win for Amazon in terms of the media, and of course in terms of the employees who stand to gain from this Upskilling 2025 initiative.
But is it enough? While $700 million sounds like a lot of money, and it is, in the big scheme of Amazon's profitability and investments in a wide variety of other areas, to me $700 million over a period of six-years seems small. 
Think of it this way: The amount of money the company is spending on its current initiative to take two-day shipping down to one easily exceeds $700 million.
As of 2018, the company had almost 650k employees and this initiative plans to train 100k of them. That means this program is allocating about $7k per employee they plan to train. I wonder how effective that will be, given that would barely pay for a couple of courses at your local university.
This will be one to watch. It is an important topic, and it will be good to hear from more of the leading tech companies on how they plan to contribute to solving this critical challenge impacting the future of our global society.
If you'd like a deeper dive on workplace transformation, check out the research study we did in partnership with DXC — The State of Workplace Transformation — Workplace and Digital Transformation Insights.
Futurum Research provides industry research and analysis. These columns are for educational purposes only and should not be considered in any way investment advice.
Related content:
Curiosity and Data Science: Let it Drive Your Business
Amazon Bringing One Day Shipping to Prime Shows Real Battle for Customers
How to Succeed With RPA — Adjust Your Thinking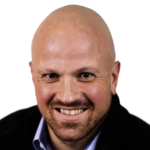 Daniel Newman is the Principal Analyst of Futurum Research and the CEO of Broadsuite Media Group. Living his life at the intersection of people and technology, Daniel works with the world's largest technology brands exploring Digital Transformation and how it is influencing the enterprise. Read Full Bio