Amazon Ring Car Cam Unboxing, Installation, and Review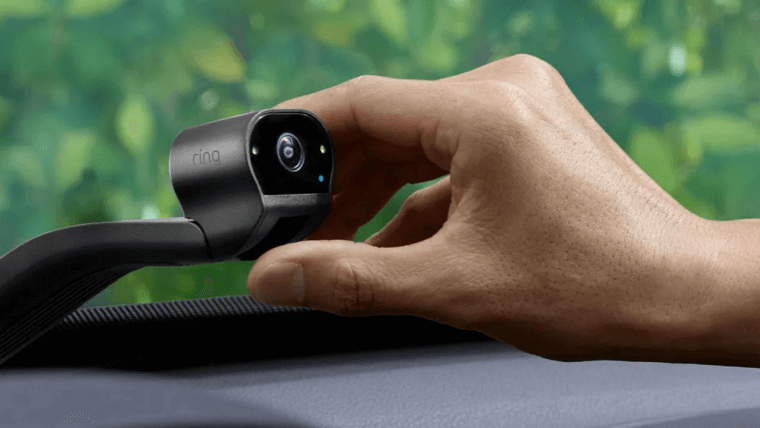 Listen to this article now
I had the opportunity to work with the Amazon Devices team this last week for a review of the new Ring Car Cam, which features dual-facing HD cameras, Live View functionality, Two-Way Talk, and motion detection.
The Amazon Devices team sent me the product to check out, install, and play with for a bit, and I captured some of that adventure on video for folks thinking about checking this new device out. Before we get to the video, here are some observations.
For starters, the Ring Car Cam is sleek and aesthetically pleasing to look at, which is important when it comes to a device designed for use in a vehicle. Equally important is the fact that installation was a breeze, which I think is widely expected by customers today. As I began the installation process, I shared that patience is most definitely not my strong suit, and that installing or setting up new devices is never something I'm excited about and, quite honestly, a task I often hand over to someone else. I was not looking forward to experiencing the install process for myself, especially when the install was captured on video. I was thrilled to discover that the installation was an incredibly easy process, and I breezed through it in under 15 minutes, without ever having to touch a document or read an instruction manual. That's a major win!
Here's a look at some of the features of the Ring Car Cam:
The dual facing HD cameras are situated so that one captures the road ahead, and the other faces the interior of the car. This allows users to record things like a traffic stop or accident, but also have peace of mind knowing their car has a security camera to help protect against theft.
The Ring Car Cam has Live View and Two-Way Talk functionality, which allows users to communicate through the Ring app on their phones when the car is parked and connected to Wi-Fi or LTE. If you've got a Ring Doorbell, which it seems like everyone on the planet has, you'll know right away how this works.
There's a built-in privacy cover on the Ring Car Cam, which lets you close the camera and automatically shuts off the microphone.
The Ring Car Cam has motion alerts (just like a Ring Doorbell), and can detect motion in the car when parked and connected to home Wi-Fi.
If desired, users can buy Ring Protect Go coverage, which steps in when the car is away from the home Wi-Fi network. It provides the ability for users to have access to 180-day cloud storage, use Live View and Two-Way Talk wherever the vehicle is, locate the car with built-in GPS (for all those times I forget where I parked my car at the airport), and get real-time notifications.
Use Cases for the Ring Car Cam
So, let's talk about use cases for the Ring Car Cams. With the wide adoption of the Ring Doorbell for home security, I see this Ring Car Cam as equally attractive to consumers for a variety of reasons. For example, if you're pulled over in a traffic stop and want to record the interaction, you can simply say "Alexa, Record" and the Car Cam will begin recording. If you've had an accident and want to record the conversation with the other party involved in the wreck, you can easily do that. I also see this as being particularly attractive for Uber and Lyft drivers who want to add a level of security as they are transporting passengers.
The bad news, for my budget anyway, is that I can already see that I'm going to have to consider purchasing multiple Ring Car Cam devices, as I've got teenage drivers who are now clamoring for devices in their cars. Where I see this being especially valuable is not for tracking purposes, but instead to allow my kids to easily record an interaction and/or easily reach out to me if they are in trouble and need help. In addition, we live in a neighborhood where many times our cars are parked on the street. The Ring Car Cam provides a level of security – and can potentially act as a deterrent for ill-intentioned thieves roaming the street looking for opportunities.
When Can I Get the Ring Car Cam?
I know, I know – now you want one, too. Well, the good news is that you can officially order the Ring Car Cam today. The device retails for $249.99 and you can find it on Amazon here. The slightly less good news is that you'll have to be a little patient. The Ring Car Cam device is expected to ship within three to six months of the time of ordering. From looking at the product page on Amazon, it appears as though delivery can be expected from May 21-June 27, so it's not too long of a wait.
Wrapping up, I enjoyed the opportunity to get up close and personal with the Ring Car Cam. I see multiple use cases and, as I mentioned earlier, with the massive popularity of the Ring Doorbell, which seems almost ubiquitous today, I feel pretty confident that this device will be popular as well. After all, a car is, for most of us, a really important asset – the desire to protect it, over and above what's provided by an in-car alarm system, is a given. Add to that the ability to record interactions, stay safe and connected while on the road, and have some added peace of mind, and I see this as a winner.
Check out the unboxing, review, and installation video below.
Disclosure: Futurum Research is a research and advisory firm that engages or has engaged in research, analysis, and advisory services with many technology companies, including those mentioned in this article. The author does not hold any equity positions with any company mentioned in this article.
Analysis and opinions expressed herein are specific to the analyst individually and data and other information that might have been provided for validation, not those of Futurum Research as a whole.
Other insights from Futurum Research:
CES 2023: Amazon Ring Adds Dual-Facing Car Camera
Amazon Q4 2022 Revenues Rises to $149.2 Billion, Up 9 Percent YoY
CES 2023: Amazon Devices Team Showcases Ambient Intelligence and What's New in Voice Interoperability
Image Credit: ZDNet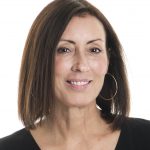 Shelly Kramer is a Principal Analyst and Founding Partner at Futurum Research. A serial entrepreneur with a technology centric focus, she has worked alongside some of the world's largest brands to embrace disruption and spur innovation, understand and address the realities of the connected customer, and help navigate the process of digital transformation. She brings 20 years' experience as a brand strategist to her work at Futurum, and has deep experience helping global companies with marketing challenges, GTM strategies, messaging development, and driving strategy and digital transformation for B2B brands across multiple verticals. Shelly's coverage areas include Collaboration/CX/SaaS, platforms, ESG, and Cybersecurity, as well as topics and trends related to the Future of Work, the transformation of the workplace and how people and technology are driving that transformation. A transplanted New Yorker, she has learned to love life in the Midwest, and has firsthand experience that some of the most innovative minds and most successful companies in the world also happen to live in "flyover country."