Privacy Wars: Abusers, Protectors and The Future of Consumer Preference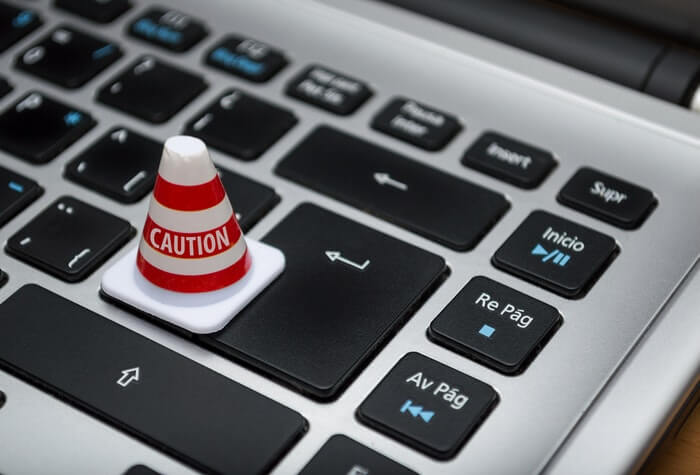 Listen to this article now
As a society, we have become almost immune over the past few years to the vast number of ways our data is extracted then leveraged by advertisers, policy makers, service providers and relative unknowns to shape our everyday experiences with the world. It didn't take long for companies to figure out that users wouldn't be bothered with reading privacy policies and that by in large they would have full autonomy to put all kinds of legalese in the agreements that would give companies and app developers a world of power to collect and manipulate data for money. As the saying goes, if the service is free, then you are the product. Of course, such a saying was always contrasted by a willingness to give unbounded volumes of data if there is enough value in what was given in return. These two beliefs, in short, became the foundation of the social media boom that has morphed into a modern-day gold rush for businesses to exploit the opportunities that surround a flourishing data economy.
Exploit, yes, that was the word I used. Perhaps it sounds somewhat cynical, kind of like the word leverage in speaking about an important partnership or relationship. This, somewhat well reflects the parallel between businesses choosing to use our data for something that truly provides tremendous reciprocal value as opposed to companies taking a somewhat liberal approach with our data to continue tracking us even when we aren't using an application or when it is merely running in the background because we didn't manually close it out on our mobile device.
Data Abusers vs. Data Protectors
Facebook saw its first drop in users, basically since its inception this past year. Some may say it is saturation, but I would suggest it is an awakening. Last year was an awful year for the social media giant. Wired published an article pointing out 21 significant Facebook Scandals in 2018. This year didn't get any better. Cambridge Analytica put the idea of data abuse into the public eye, as people have come to realize it is more than weird and inappropriate ads, but democracy potentially at stake to the highest bidder. As a one off, this scandal was bad enough, but coupled with expansive data breaches and data sharing deals with the likes of Apple and Netflix, the list has become so long that even the most insulated content consumer is aware of at least a few of Facebook's misgivings. By the way, 2019 hasn't been much better, with new scandals such as Facebook abusing children on the platform by allowing them to consume paid gaming apps and run up giant expenses on their parents' phone bills; furthering their dismay, it came out in a memo that Facebook executives referred to these children as Whales, much like Casinos talking about their biggest gamblers and customers.
Now, Facebook isn't alone in this, and while they have perhaps been the most visible in the past year, companies like Uber, Google, Apple and Amazon have certainly been brought into question for their data collection and use. Apple has long held a strong sentiment around protecting privacy, and Tim Cook has been outspoken about it in certain cases, including investigations by law enforcement where Apple has rightfully refused to participate in unlocking a suspect's phone. However, while they have shown a privacy bend at times, they have also participated in some significant cases of privacy and data abuse. For instance, when Apple provided Uber with a "God like mode" that gave Uber the ability to see on screen content of users for prolonged periods of time even when users were not in the app. (Read the in-depth piece I wrote about that here). Over the past several months Amazon has seen massive questions raised around the data collection of their Echo smart speakers. Also, their Ring doorbells have come into question with people's homes being exposed. This carried over with their Nest products as well, with microphone "Accidentally" being omitted from the product altogether. Of course, the PR from the company suggested it was an error, and maybe it was, but maybe it wasn't. Either way, it sure is improbable that a company like Amazon or would accidentally leave out such a major component entirely from its product specifications. It would be like Ford forgetting to include a radiator in its product manual.
Even after you leave the pure tech ecosystem, we see the divide being further created between companies that are known for protecting consumer data versus those that don't. Massive data breaches faced by companies like Marriott, Target, Yahoo and Equifax. Note all of these companies had more than 100 million records breached and in some cases had major data like credit card information stolen. These events have had massive cost implications to all the companies and in the case of Yahoo, this breach could essentially be considered the final nail in their coffin. Anyone bullish on Oath? For brands like Marriott and Target with greater brand equity, they still paid a hefty toll, but they have been able to come back with commitments to stronger efforts around data privacy and protection. However, if they are remiss to follow through on their word, consumers will take their business elsewhere. So, while these companies aren't necessarily being scrutinized for the way they are using data, you can see the issue is two-fold, and also considers how well you protect the data as well.
I would go as far as to say, a company with good data transparency that fails to put the right policy, procedure or security technologies in place will still be at risk of falling victim to diminishing consumer sentiment.
On the other side, I believe there is a slow to develop yet flourishing privacy era underway. I call this side, the "Data Protectors." This isn't to suggest that these companies are all completely without their flaws in data processing, management and/or collection. However, these are companies that are being led by CEO's and Boards that truly believe in protecting customer data. This starts with the practices of data collection and actually flows all the way through the systems they employ to protect that data. In regulated industries, this has been somewhat forced upon the companies such as insurance, medical and banking. However, in most other industries like retail, consumer goods and high-tech, the regulatory environment is somewhat subdued. Europe has attempted to make waves with GDPR, but those days are early, and we will have to wait and see what type of effect it has. In short, the protectors will come down to two major areas to pass the sniff test, but those could potentially be expanded to several more.
A clear, transparent and easy to consume data policy that provides the consumer clarity on how data is collected, used and protected.
What type of infrastructure do they use to house, manage, manipulate AND secure their data.
In recent months, we have seen a flurry of big tech CEO's from Cisco's Chuck Robbins to Microsoft's Satya Nadella make public comments about how committed their companies are to protecting consumer data, referring to privacy as a "Human Right." These comments aren't a mistake. They are timely, well thought out position statements that they are entrenching into their organization DNA as it pertains to their stance on privacy. Of course, these two aren't alone. As mentioned, Tim Cook and even Mark Zuckerberg have made similar remarks. The question mark is… do you believe them? If not, who do you believe? And this concept isn't entirely limited to the U.S. What about companies like Tencent and Alibaba? China is applying social credit to individuals through the tracking of their vast data profile. A very different culture, but certainly needs to be looked at as part of the bigger picture here. Perhaps this takes us back to the sniff test above. If your company has a history of abusing, manipulating and profiting off of the misuse of data then your word probably won't mean much. However, if your organization is living the word of a privacy hawk, then your word is your bond and consumers will react to that.
A Note About Custodianship
I firmly believe that the future will be more and more about data custodianship. AI, 5G, and Blockchain are just a few of the tools that will power an even more vibrant tech driven economy with data at every turn. Consumers will want the power to turn experiences on and off, not through a highly regulated double opt-in that then gives companies an endless ability to spam you until you go through an unfriendly opt-out process. Consumers will want custodianship of their data. The ability to manage and control the inflow of experiences based on an outflow of personal information. This type of custodianship of one's identity will require increased technological capabilities and a much more on-demand type of identity custodianship that technology must power and I'm betting on the "Data Protectors" to get this done. Again, the protectors still want to use the data because it is the means to creating great experiences. They simply seek to do it harmoniously with consumers, rather than by way of misdirection or as I suggested above, exploitation.
The Future Will Be Divided: But History Will Be Written
We have entered an era where consumer preference may very well be measured by the trust they bestow in a company, which will be uniquely correlated to the way that company uses AND is perceived as using our data. Furthermore, I believe the companies that build trust and are seen as "Data Protectors," will have the opportunity to flourish through establishing transparency and clear data practices. The other side, "Data Abusers," will continue to pack their manipulative data strategies into terms that are word soup to the average consumer. Perhaps their executives will show up on stage making somewhat ambiguous promises about data privacy and security and their well-intended efforts to protect your data while your ad stream, email, thermostats, doorbells and smart speakers all continue to seemingly know what you've been talking about even when you are certain, you weren't using your device. What we will soon see is a privacy continuum. On one side will be the data abusers, and on the other side will be the protectors. Like a sliding scale, and the winners will be those that put experience, privacy and security at the forefront of not just their business practices, but their culture.
History will be written, and I believe the Data Protectors will emerge victorious, while the Data Abusers, who have certainly had their day, will see an exponential fall as their more transparent counterparts will win the hearts and minds of consumers who will one day seek greater control of their privacy without having to sacrifice any of their most cherished experiences.
Futurum Research provides industry research and analysis. These columns are for educational purposes only and should not be considered in any way investment advice.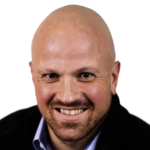 Daniel Newman is the Principal Analyst of Futurum Research and the CEO of Broadsuite Media Group. Living his life at the intersection of people and technology, Daniel works with the world's largest technology brands exploring Digital Transformation and how it is influencing the enterprise. Read Full Bio