5G is coming: All eyes on China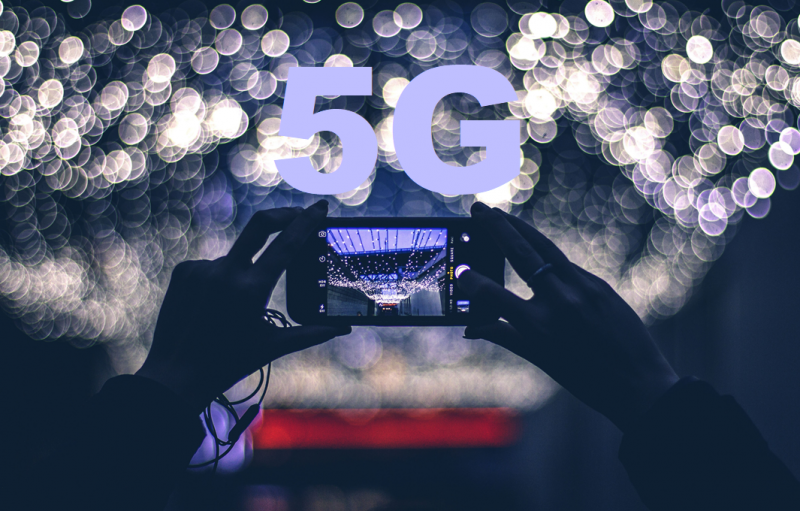 Listen to this article now
This article is a quick follow-up on some tech news that caught our attention at CES that involve both the road to 5G and the increasingly symbiotic relationship between US tech companies and Chinese OEMs.
Qualcomm, a company we have been following extra closely in the last year, just held an event called Qualcomm China Tech Day in Beijing, and we were curious to see if some of the announcements made at CES regarding partnerships with companies like Xiaomi, OPPO, Vivo and Lenovo, among others, were going to come up. (And if so, would we learn anything new about what's coming between now and the launch of the commercialization of 5G roughly a year from now?)
Here's what we learned, and what you need to know about:
1. The 5G Pioneer Initiative signals that strategic partnerships will form the core of 5G leadership:
Qualcomm and a number of major Chinese tech companies have launched a program called the "5G Pioneer Initiative." According to Qualcomm's latest press release, the objective of the initiative is to "bring together" Lenovo, OPPO, vivo, and Xiaomi, along with ZTE and Wingtech, to "help advance the commercial availability of standard-compliant 5G NR (New Radio) devices."
Translation: Qualcomm will be providing major Chinese OEMs with a 5G development platform for their premium tier and global 5G commercial devices.
Why is this important? Several reasons:
Market opportunity, Part 1: 60% of Chinese consumers are likely to purchase 5G smartphones once they become available.
Market opportunity, Part 2: Seven of the top ten global 3G/4G smartphone manufacturers are Chinese.
Market opportunity, Part 3: The lion's share of global smartphone growth is currently driven by Chinese OEMs.
Market opportunity, Part 4: This has big implications for the IoT and AI. (See Items 2 and 3, below.)
2. All Eyes on China: Qualcomm's China strategy is a growth strategy
If you haven't read our earlier CES piece, here's a chance to get caught up. Pay particular attention to item number 3: "Whether or not Apple is part of Qualcomm's future doesn't seem all that important anymore." Specifically, scroll down to an observation that, in hindsight, probably deserved its own number, header, and thorough analysis:
"Qualcomm's QCT business quietly generated $6B revenue in China in 2017. That's nearly twice its revenue from Apple, and that number is expected to increase to $8 Billion in 2019."
If those numbers got your attention, they are just the beginning. Building on years of successful relationships with leading Chinese OEMs, Qualcomm appears intent on doubling-down – no, tripling-down – on China. Why? Simple: The confluence of a) the impending commercialization of 5G, b) the importance of Chinese OEMs to the global mobile, laptop, and IoT ecosystems, and c) an increasingly tech-hungry consumer market in China.
How does that translate into dollar signs? That part isn't 100% clear just yet, but we can already begin to glimpse what's on the horizon:
You may recall that back in November of 2017, during the Trump administration's economic mission to China, Qualcomm announced $12 Billion worth of deals (MOUs, or Memoranda of Understanding) with Chinese manufacturers, spread over three years.
Two short months later, at CES 2008, Qualcomm's press conference was brimming with hints at the importance of the company's growing partnerships with Chinese manufacturers. The most conspicuous announcements at the January 8 event touched on electric carmaker BYD, Lenovo's new always-connected PC, and Xiaomi's MI standalone VR headset, but the subtext of Qualcomm's expansive focus on 5G, RF front end (RFFE), voice, audio, wearables, automotive, and AR/VR at CES seemed to be that, just in time for 5G, Chinese tech is now well positioned to start swinging for the fences.
This week, barely two weeks after CES, new MOUs with Lenovo, Xiaomi, and OPPO add an additional $2 Billion to the $12 Billion figure announced in November, and we expect that more partnership announcements of that type are more than likely in the coming months.
Why is this important? Four words: All eyes on China. Silicon Valley isn't going anywhere, don't worry, but expect a lot more 5G, IoT, and AI product innovation to come from China in the coming years. We are at an inflection point. China's growing influence in the technology sector is going to reshuffle a few decks, and tech companies that fail to see this wave coming may end up on the wrong side of it.
It occurs to us that there may be a bit of a chicken and egg dynamic here. The question begs asking: Is the rising wave of China's global influence in tech, and particularly mobile and mobile-adjacent areas, driven by IP hubs like Qualcomm and Intel, or are companies like Qualcomm and Intel investing in China because Chinese tech is on the rise? From our perspective, the answer is obviously… yes. (Translation: both.)
3. Qualcomm's RFFE play already looks like a win.
We suspected that Qualcomm's conspicuous emphasis on its RF Front End (RFFE) business at CES wasn't random, but we didn't expect to start seeing numbers this soon. As we just mentioned, $2 Billion in new MOUs emerged at this week's event in Beijing, with Xiaomi, Lenovo and OPPO, to be spread over the next 5 years.
Why is this important? Two reasons:
At first glance, Qualcomm's RFFE play may not sound as sexy as its IoT and Automotive strategies, but it is off to a promising start. If $2B in MOUs right out of the gate doesn't plant a flag, I don't know what does. Now it will be up to Qualcomm to deliver on the expectations they have set for themselves.
These RFFE-focused MOUs signal that Qualcomm has the ability to take entrepreneurial lessons learned in mobile-adjacent areas like IoT, Automotive, and Mobile Compute, and apply them to its core business to grow entirely new revenue channels seemingly at will. While Qualcomm appears to have a very full plate right now, and nothing suggests that their list of focus area is likely to expand anytime soon, the ability to build new businesses fast (something we wrote about extensively in our book Building Dragons,) is something that has caught our attention. Things could start getting even more interesting.
That's it. Now you're caught up.
Cheers,
Olivier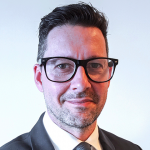 Olivier Blanchard has extensive experience managing product innovation, technology adoption, digital integration, and change management for industry leaders in the B2B, B2C, B2G sectors, and the IT channel. His passion is helping decision-makers and their organizations understand the many risks and opportunities of technology-driven disruption, and leverage innovation to build stronger, better, more competitive companies.  Read Full Bio.